Some people don't think much about the detergent that they use for washing their clothing, as long as the clothing get's washed it should be fine. But stop for a second and think this out, your clothing and your children's clothing are being washed and then you will all be wearing this, it is in fact the closest thing that goes agains your skin. Do you really want residual toxins rubbing your skin, or does of your love ones?
If given a choice wouldn't you choose a natural non toxins laundry powder to wash your clothing, these days we are actually given that choice, there are many natural laundry detergents in the market, many brands to choose from and you will feel glad you did so.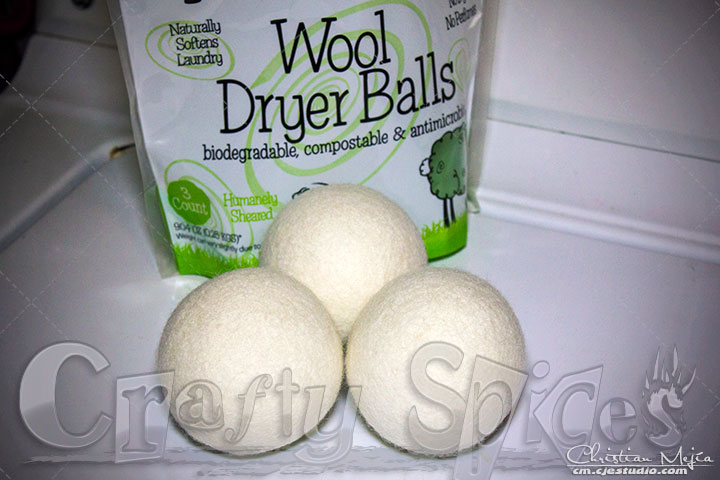 One alternative is to make your own detergent as we typically do, it's easy economical and it does not take much to do it, you just need to set the time to do a large batch and you will be set to go for a while. But then again I love the fact that there are options out in the market and we are always happy to try different things.
We were asked if we would review the Molly's Suds Laundry Powder and Wool Dryer Balls, and in all fairness I have to say that I had never really heard about them, the good thing is that we can find just about anything in the net so that is where I found out that these products are completely natural, free of parabens, phosphates, fragrances, and dyes, no toxins involved. I as you can imagine agreed to review it and express our honest opinion.
After using the Molly's Suds Laundry Powder and the Molly's Suds Wool Dryer Balls for about close to a month we agree that this is a very good laundry powder. Our clothing came out smelling fresh and clean, the whites were indeed white and the primary colors were nice and vibrant. Yet I did find that it does not remove the stains very well if they are not pre-treated, the good thing is that the package itself has printed instructions on how to pretreat stains and if you follow these instructions you get better results.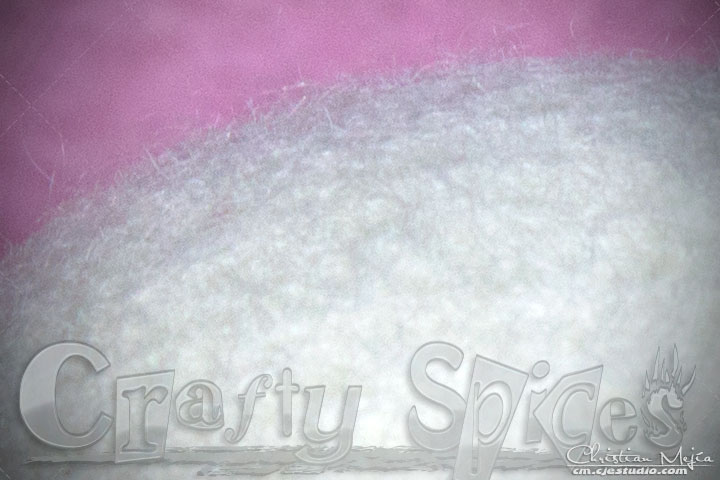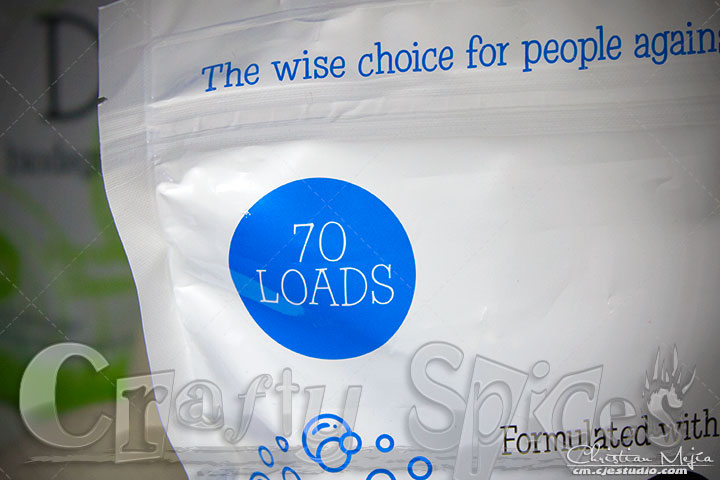 There is a small peppermint scent that I was able to feel while we were washing but ones the clothing was dry I could not feel any scent at all.
I like that we just need to use a small amount of the powder, the 41.8oz bag gives us 70 loads, compared to other detergents this is very good.
The Wool Dryer balls are a great product. They are 100 percent wool, and they help to keep laundry separated in the dryer, which speeds up the drying process, lessen the tangling, reduces wrinkles, lessen static.
Final Thoughts: Good natural laundry powered and wool dryer balls that leave clothing feeling soft and smelling clean. If you are not making your own laundry detergent this is a great natural laundry powder that works great and you can feel safe about using it with all your clothing.

The Company and Purchasing Information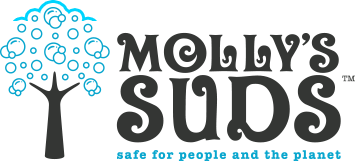 Molly's Suds offers a line of products such as: laundry powder, woolen dryer balls and liquid sportswear wash, all their products are environmentally safe, non-toxic and free of chemicals. The company is a certified green business and no products are tested on animals.
Visit/follow via: WebSite / Facebook / Twitter / Linkedin
To purchase Molly's Suds Laundry Products Click HERE
{xtypo_sticky}
Disclosure:
I received these products from the sponsor of Moms Meet & May Media Group LLC, who received them directly from the manufacturer. As a Moms Meet Blogger, I agreed to use this product and post my opinion on my blog. My opinions do not necessarily reflect the opinions of May Media Group LLC. or the manufacturer of the product. For our full disclosure and PR Info
Click Here
.{/xtypo_sticky}