This is why when we were presented with the opportunity to review the "Power Inverter for Car 1300 Watts" we were very curious as to its performance and agreed to give it a try. Below are our findings.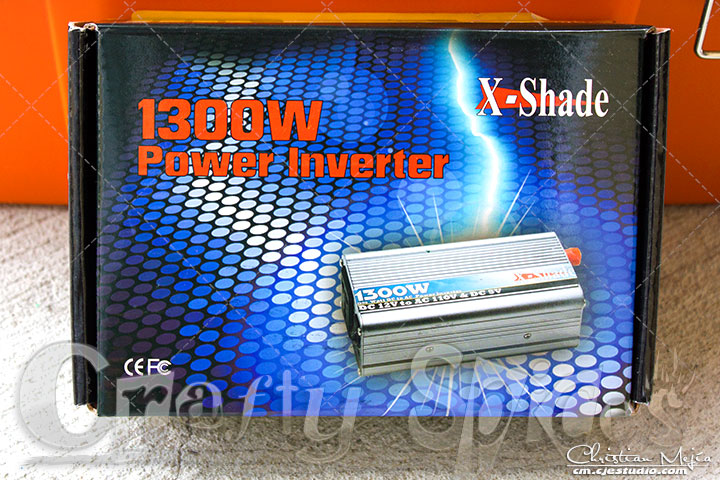 Specifications and Features:
Official Description.
Product Overview:
1300 Watt Power Inverter converts 12V DC to 110V AC. Comes with required battery clamps for heavy usage. Using this conversion formula (Watts ÷ 120 = Amps / Amps x 120 = Watts). Great for outdoor situation, emergencies, or any other time you need AC power.
USB port (DC 5.0V/5A Max) lets you charge multiple additional devices, like smartphones, iPhones, MacBooks, Android phones, etc., from a single DV charge.
Comes with a fully grounded AC Outlet, so you can prevent shortages. Also, this Power Converter comes with a powerful fan, so you can generate power for a long time without overheating.
Audio Alarm warns you when low battery level's low, which allows you to get a notification prior to auto-shutdown.
No mounting required. Highly portable and easy to install. Simply plug in and use whenever you want. Supported by top-notch customer service. Battery Cables Included -- NOTE: A polarized plug will fit into this inverter backwards. Look carefully how you plug in your appliance. N = Larger blade side --- Modified Inverter
What's in the box:
1 1300W 12V DC to 110V AC Power Inverter with modified sine wave, which is more than enough to jumpstart any 110V AC power device.
1 12V car battery cable with clips, so you can connect to your vehicle right away.
1 Cigarette charging cable, so you can immediately have power in your vehicle for low power draining devices, like smartphones, laptops, or handheld video games.
Our Experience and Review:
The X-Shade power Inverter is easy to install just connect the color coded cable to the Inverter plugs, red for positive and black for negative, use the cigarette lighter for small gadgets, like smartphones, tablets, and small laptops, and the battery cable with clips for larger items. I also like that it is small enough to hide under the car seat.
Our first experience with the X-Shade power Inverter was connected with the cigarette lighter, we used it to charge an iPod Touch through the usb connector and it did it as expected, it also worked well with our iPad. Next we connected my wife's 13" MacBook Pro, and it also worked as expected, so I try with my 15" MacBook Pro, and it didn't work.
Our next step was to connect it directly to the car battery, and then connect a Shark Rotator vacuum (Voltage: 120V., 60Hz * Watts: 1200W * Amps: 10A) to clean the interior of the car, yet we had no luck, the vacuum would not start, it just made a weird noise.
So it worked well for smaller items but when it came to items that require more power the Power Inverter for Car of 1300 Watts did not pull enough power to run the tested equipments. Since then we have continued using it for smaller items within the vehicle and it has worked well.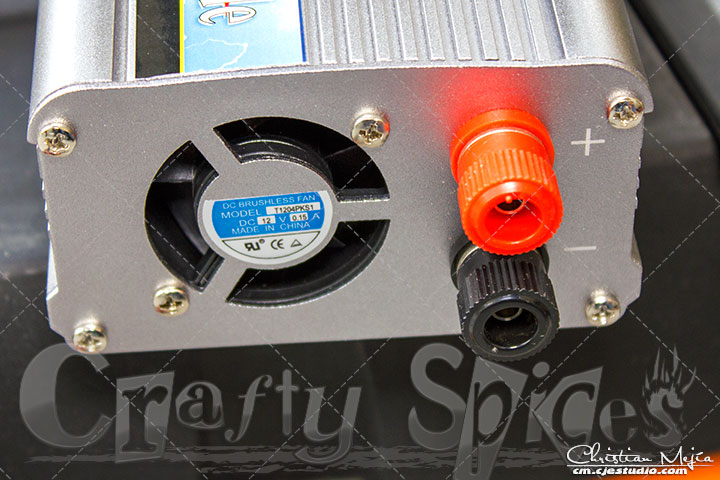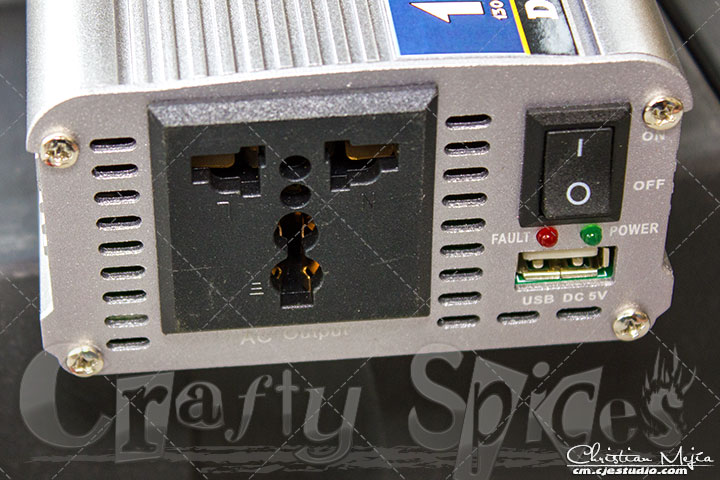 Pros:
Can charge and use multiple devices simultaneously
Lightweight
Three-prong outlet grounded that's universal
Auto-Shutdown Feature Prevents Overheating
Cons:
It only work with small gadgets.

Final Thoughts: The X-Shade power Inverter is a useful emergency and backup tool to be used with small gadgets.

The Company and Purchasing Information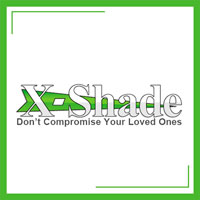 O&T Success LLC is an internet based car accessory retailer based in Miami, FL. Ori Firouz is the CEO and founder. They have been developing innovative products for many years in the child safety and car accessory niches. With creativity and consideration on quality and affordability, we have created outstanding products.
To learn more about Frogglez visit and/or follow them via:
Website
//
Facebook
To purchase the X-Shade power Inverter go HERE
{xtypo_sticky}
Disclosure:
I received one or more of the products mentioned above for free using
Tomoson.com
. Regardless, I only recommend products or services I use personally and believe will be good for my readers. For our full disclosure and PR Info
Click Here
.{/xtypo_sticky}