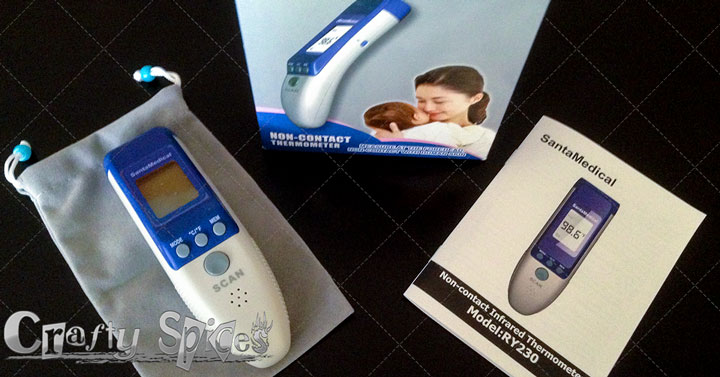 Below you will read more in detail about our experience with this Thermometer and find out if if would be a good fit for your family.
Specifications and Features:
Designed to take body temperatures without interference from the surrounding heat
One-click operation takes initial reading in less than one second
Memory recall of the last 32 temperature readings
Large Back-Lighted LCD digital screen for easy reading
Automatic power-off (energy saver)
Results in your choice of Fahrenheit or Celsius
Adjustable audio alarm to notify of a high temperature

What's in the box:
• Santa Medical Infrared Thermometer
• Instructional Manual
• Pouch
• 2 AAA Batteries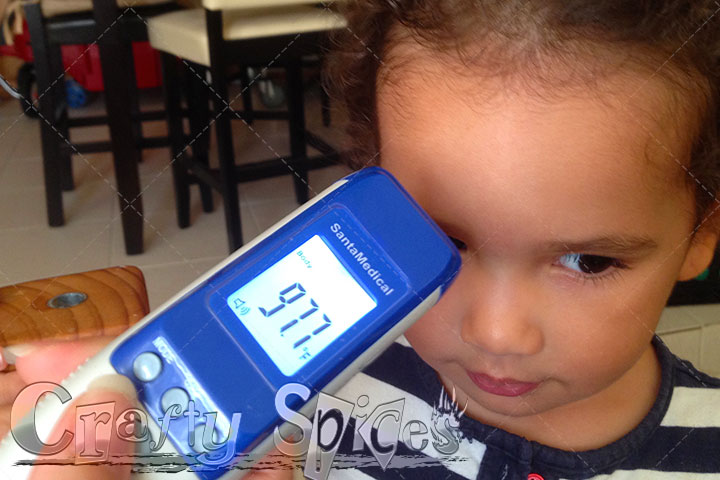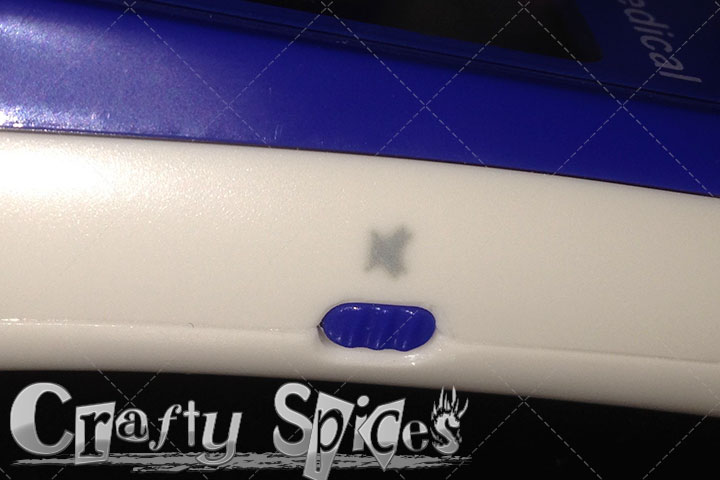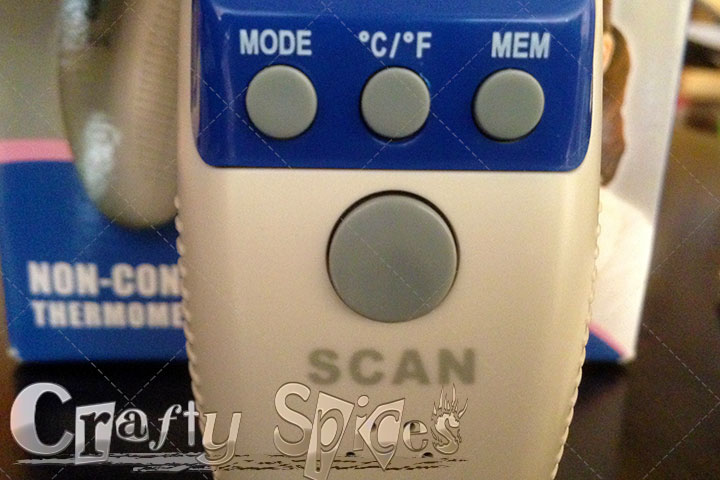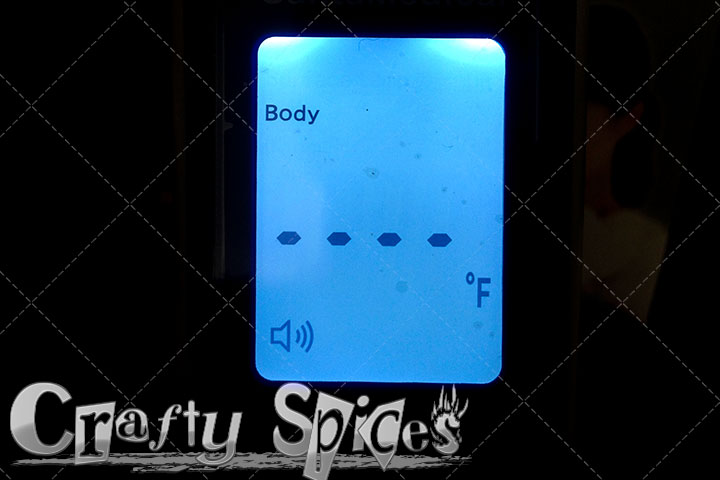 Our Experience:
The SantaMedical RY-230 Non-Contact Infrared Thermometer has a nice large LCD display with three modes for Room, Surface and Body, you change them by just pressing the mode button to cycle through them. It also has an auto turn off in 30 seconds.
With this thermometer I no longer have to stuck a thermometer in our girls mouth (or anyone for that matter), ears, or dragged it across their forehead, this is a noninvasive way to take the body temperature.
I like that it take less than 2 seconds to read the temperature and that it is just about the time that my kids can stand still for me to take their temperature. I also like that I can check their temperature without touching them or waking them up if they are asleep.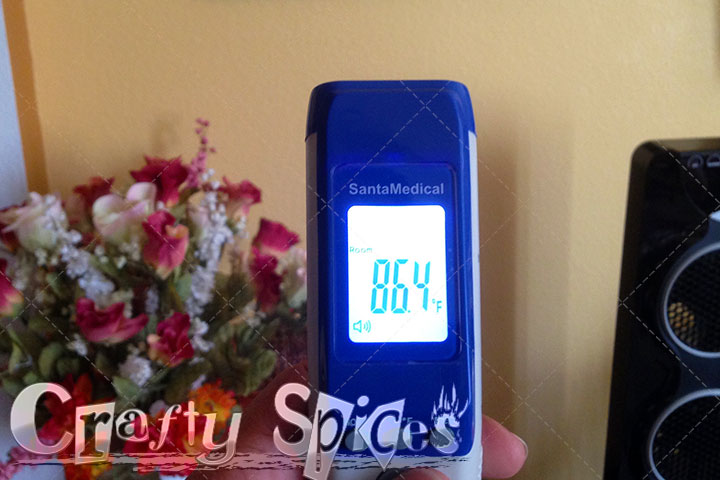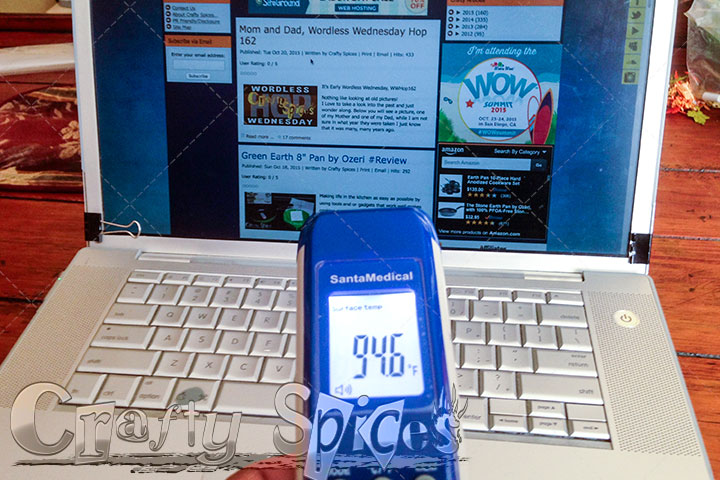 With the surface mode, you can check the temp on a baby bottle, food, bath water and many other items. This is a great thermometer for home use and family travel.
Pros:
• Easy and fast to use
• Lightweight and very portable
• Multiple uses (body, room and surface)
Cons:
• Not really a con but more like a wish, I would like if it would have a laser to show where you are taking the temperature from.
My final Thoughts: The X-Shade power Inverter is a useful emergency and backup tool for use to run or charge small gadgets.

Purchasing Information
To learn more about the this product and/or to order you own
SantaMedical Non-Contact Infrared Thermometer go HERE
{xtypo_sticky}
Disclosure:
No monetary compensation was given for this post. I received a product to facilitate this review. All opinions are 100% my own and may not reflect those of others or yourself. All entries will be verified. For our full disclosure and PR Info
Click Here
.{/xtypo_sticky}