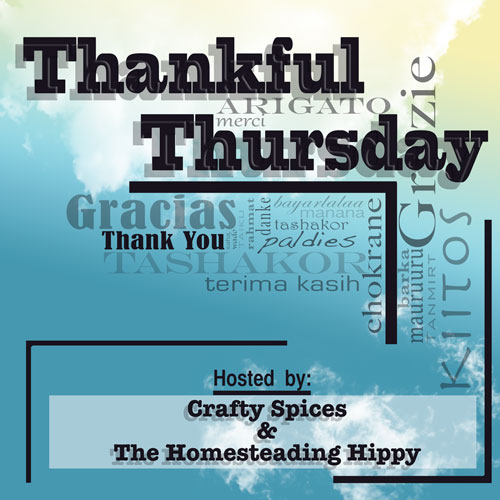 As promised we are here with another Thankful Thursday, my friend Heather form The Homesteading Hippy and I have come together to spread thankfulness every Thursday, hope you eventually join us.

First of all Happy Thanksgiving to you!

While we believe in giving thanks every day, today is the one day that many relate with being thankful. And yes most of the time there is plenty of food and drinks to go around. But what of does that are not as fortunate to have a meal in front of them not to imagine a delicious thanksgiving fest.
Written by:

Crafty Spices

Hits: 4423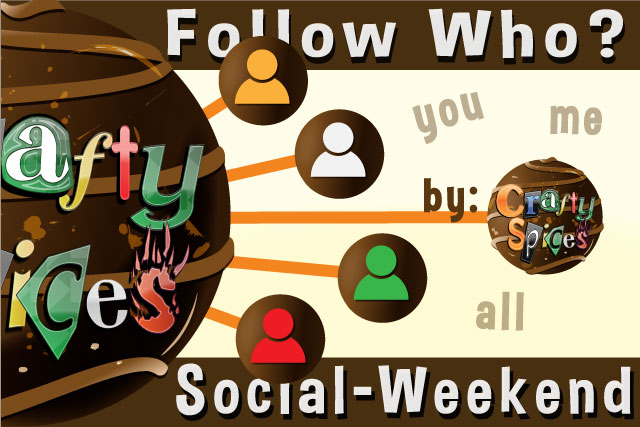 SWHop58...
Friday again!! And that means the social Hop is on.
Do you have plans for the weekend? are you ready for the Holidays? Meanwhile let' party a bit.

Thank you to all that have made this weekly party possible.

We are happy to be able to keep this going and it is all Thanks to all of you that come every week.
Written by:

Crafty Spices

Hits: 5232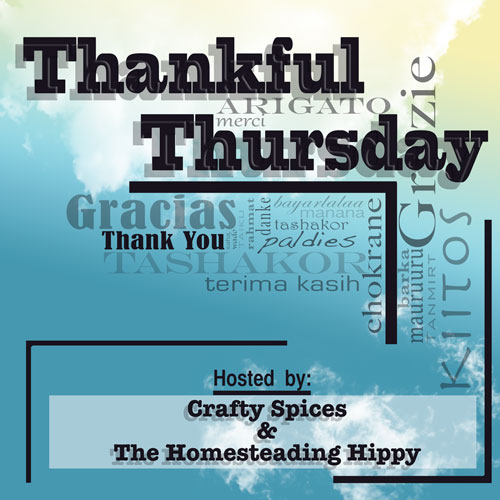 Inspired by the month of November and the upcoming Thanksgiving celebration my Friend Heather form The Homesteading Hippy have come up with the idea of creating and hosting a weekly "Thank you" day and that's how "Thankful Thursday" came to be.

We will be sharing with you that for what we are thankful. If you are inspired and would like to join us, write a post of what you are thankful and linkup to our Linky below. This is a great way to take a moment to reflect and/or to talk and teach our little ones to be thankful people.
Written by:

Crafty Spices

Hits: 5581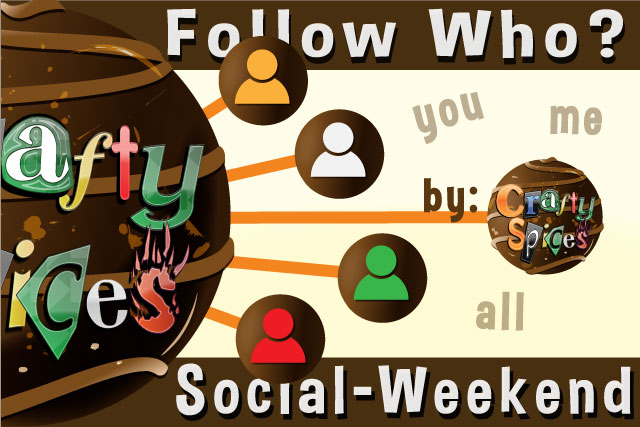 SWHop57...
Almost Friday!!
That means party time, but really how often do you party or get together with family or friends?

Would love to make it a tradition to always get together a specif day of the week with family and friends. Get the Girls into this type of routine.

If you are one of our weekly visitors, we have a BIG THANK YOU for you, this party would not be the same without you.
Written by:

Crafty Spices

Hits: 5148