Our BMI is calculated between our height and weight and provides a number that indicates the body fat in adults men and women. Many health specialists use this number to screen start identifying and preventing potential health problems. Even though it has been clearly said that BMI is not a diagnostic tool, and should not be taken as a final word.
The different weight groups for adults 20 years old or older are:
Underweight: BMI is less than 18.5
Normal weight: BMI is 18.5 to 24.9
Overweight: BMI is 25 to 29.9
Obese: BMI is 30 or more
An average person can calculate the BMI by taking the height on inches and squaring it out (multiply the number times the same number), then dividing the weight in pounds by the previous result, multiply the results by 703 if using inches and pounds or leave as is if using meters and kilograms, the result is the BMI. Not sure how many people like to do this calculation manually, I know I don't. So having something that does all this for you is great.
The opportunity to try the new 2 Ozeri WeightMaster 400 lbs Digital Bath Scale was presented and after finding out that as we weigh on it it would tell us our BMI, I could not pass the opportunity to see it in action.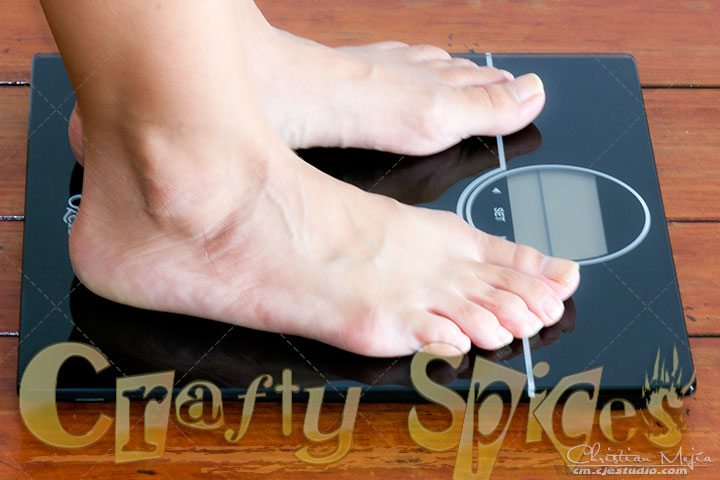 It came in a simple box, very well protected, has a very slick design, a fully flat glass surface with a large LCD screen and a very shiny finish to it. Not really a fan of the very shinny reflective surface as it needs constant cleaning and holds prints easily.
It was super easy to set it up as it has 5 user slots and you just hit set select a user and input the height, then the screen zeros out and the user stands on the scale at that point the scale weighs the body and provides the weight and the BMI of the person. Like I said you can do this for up to 5 adults.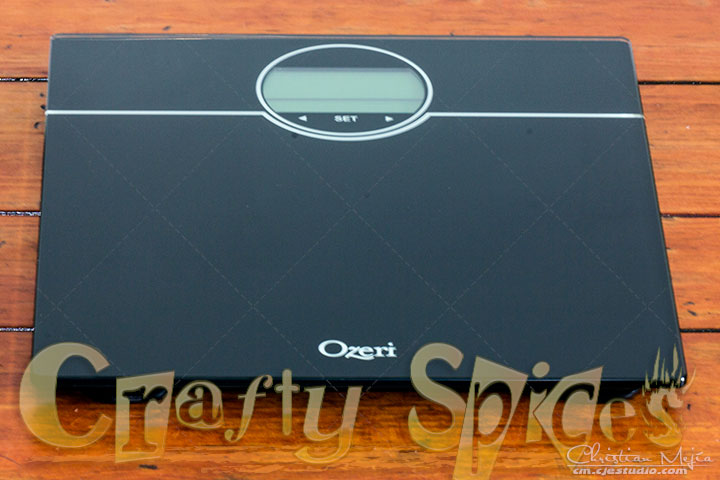 Ones the user or users are set, then is just a mater of standing on it and it recognizes who it automatically unless the 2 or more users are within 6.6lbs then it will flash the users number for user to select the correct one. then it indicates the weigh and BMI, it also indicates gain in weight (screen goes red) or loss of weigh (screen goes green), which is great if you don't really remember your last weight or are just not good on keeping track. It also shows you a history back up to 7 previous times incase you are interested in your track record.
This Bathroom Scale has an auto-calibrate feature for when it is moved from one place to another (taking into consideration floor surface), also while we have yet to see this indicator because we have not had it for so long it does say that it will indicate when it is time to change the battery.
Pros: Slick design, good precision and automatic BMI.
Cons: Very reflective and holds prints.
Our Final Thoughts:
The 2 Ozeri WeightMaster 400 lbs Digital Bath Scale has a nice design and very good features that can help keep weight-track and Fat burn. Good for any household and for multi-users.

Purchasing Information
If you would like to purchase the Ozeri WeightMaster 400 lbs Digital Bath Scale,
you may do so by following this link:
HERE
{xtypo_sticky}
Disclosure:
I received one or more of the products mentioned above for free using
Tomoson.com
. Regardless, I only recommend products or services I use personally and believe will be good for my readers. For our full disclosure and PR Info
Click Here
.{/xtypo_sticky}