This is a fun way to enjoy Peaches in a drink (cocktail/mocktail) with or without alcohol.
Ready in:
5 Minutes
| Serves:
1
| Complexity:
Very Easy
Ingredients
1 half very ripe Peach

3/4 oz freshly squeezed Lime Juice

dash of salt

1 tsp sugar
2 1/2 oz Cachaça

1 oz Sparkling Water

1/4 oz Grenadine (Not used here)

2 or 3 ice cubes
Directions
Cut peach to obtain about 6 slices, freeze two out of the six slices, set one slice aside, and place the two remaining in a cup, where you are going to smash them.

Add lime juice and sugar and mix well, then add cachaça, sparkling water and grenadine (if using it).

Take your serving glass add ice cubes and frozen slices of peach, pour mixture, add dash of salt and stir just a bit.

Garnish with the remaining slice of peach, and you are ready to delight yourself.
Enjoy this
Peach Cocktail
over some tasty hors d'oeuvres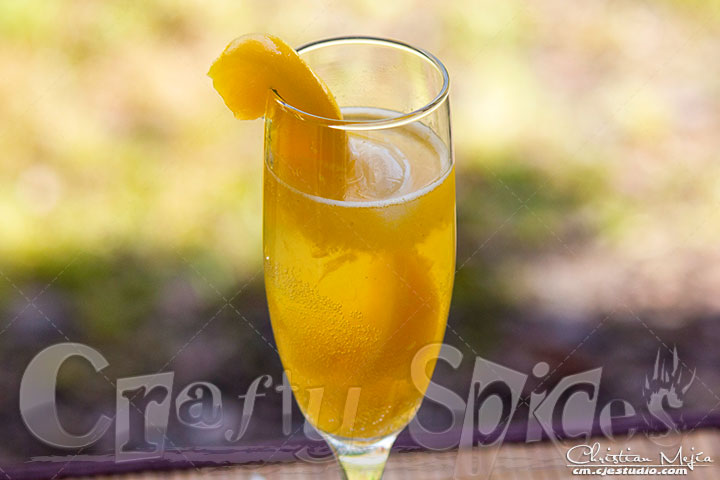 Have fun!!