This is a simple recipe where you can have little hands help, chop all the ingredients ahead and let them have a bit of fun.
Ready in:
20 Min (8m prep, 12m cook)
| Serves:
6 -
| Complexity:
Easy
Ingredients
2 cans Pink Salmon (14.75 oz each)
1 cup chopped onions
1/4 cup chopped green olives
1 cup fresh whole wheat bread crumbs
1/4 tbsp Adobo
3 eggs, slightly beaten
2 Tbsp lemon juice
2 Tbsp grated Lemon peel
1/4 tsp pepper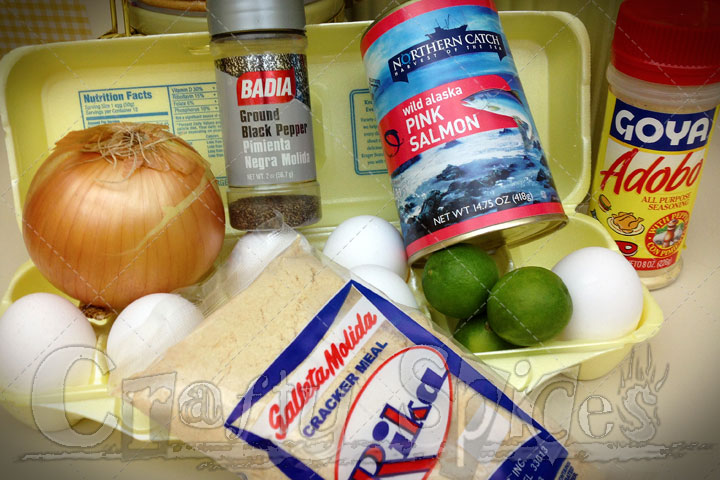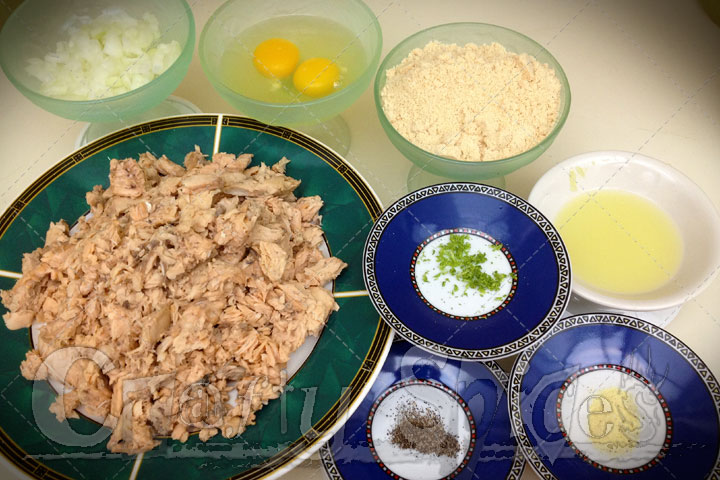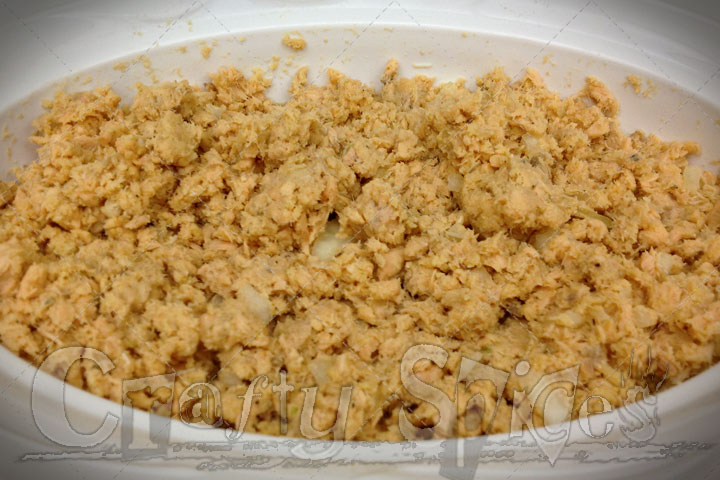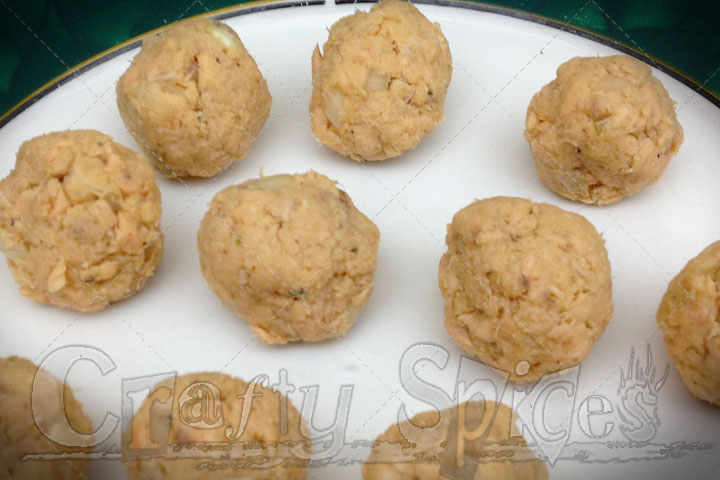 Directions
Preheat oven to 350F (180C)
In a mixing bowl, flake salmon with a fork and stir in all ingredients incorporating the eggs and bread crumbs last.
Wash your hands and get ready to roll, you can use a spoon to help you make small meatball like balls about 1/2" round, and place them in a oven safe pan
Bake in oven for about 8 to 10 min or until started to get golden brown. Don't overcook.
Server with your favorite seafood sauce.