This is the perfect combination between sweet and salty, soft and crispy.
Ready in:
20 minutes (12 Prep + 8 Bake)
| Serves:
2 - 4
| Complexity:
Easy
Ingredients
8 to 10 KING'S HAWAIIAN Original Hawaiian Sweet Dinner Rolls

3 tbsp Oyster Sauce

2 to 3 tbsp Raw Sumer Wildflower Honey (enough to spread the bun)

Swiss Cheese

2 Hand full of Kale

3 tbsp Extra Virgin Olive Oil (EVOO)

2 tsp Garlic Poweder (more by preference)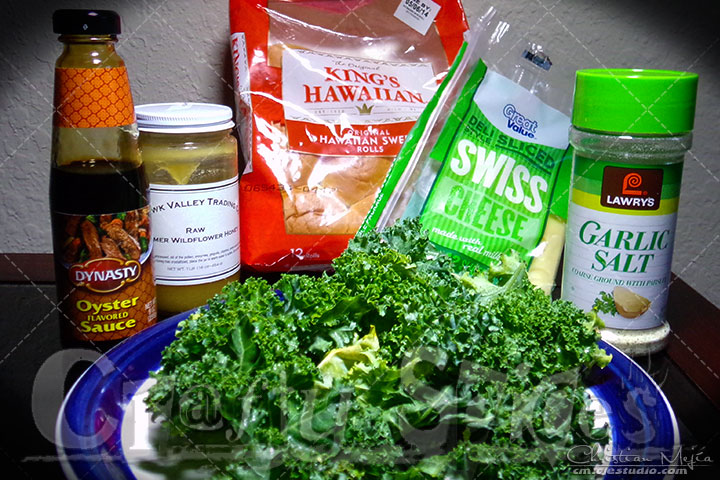 Directions
Kale Chips:

Preheat oven to 350 degrees Fahrenheit (180 C)

Wash Kale thoroughly with cold water, then pat dry

Remove leaves and discard stems

Rub EVOO all over Kale leaves, add Oyster Sauce

Sprinkle with garlic

Arrange over ungreased baking sheet

Bake for about 8 minutes, or until chips are very crispy

Slider Assembling:

Slice the buns in half crosswise

Spread Raw Sumer Wildflower Honey onto 1 side of roll.

Add more than a few kale chips over the honey,

then place a slice or two of swiss cheese and replace the top of the rolls.
We always serve them with extra Kale chips.
Plan your next snack with these
Sweet Kale Sliders
, your family will love them.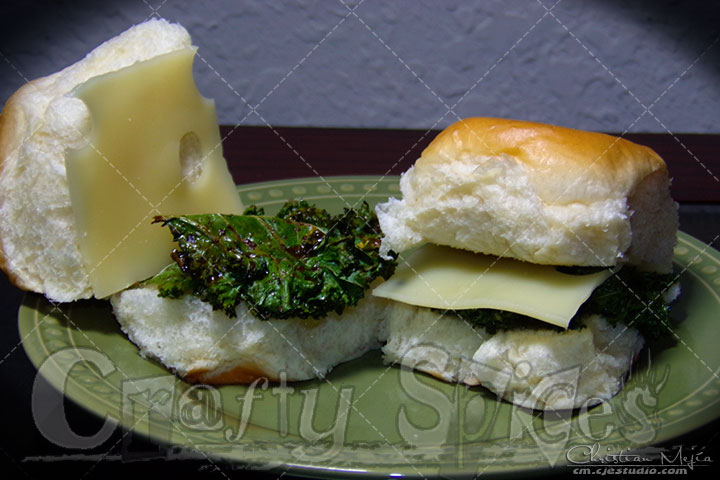 Have fun, and Enjoy!!