Ready in:
55 Minutes (25 Prep - 30 Cook)
| Serves:
8
| Complexity:
easy
Ingredients
4 Large Eggs
1 can Condensed Milk (14 oz)
1 can Evaporated Milk (12 oz)
6 oz Cream Cheese
1 tsp Vanilla Extract
+/- 1/2 cup brown Sugar (For the Caramel)
+/- 1 tsp Water (optional - For the Caramel)
1 8"x 8" square or a 10" round Baking Pan (Stove & Oven safe)
Berries of your choice (Optional topping)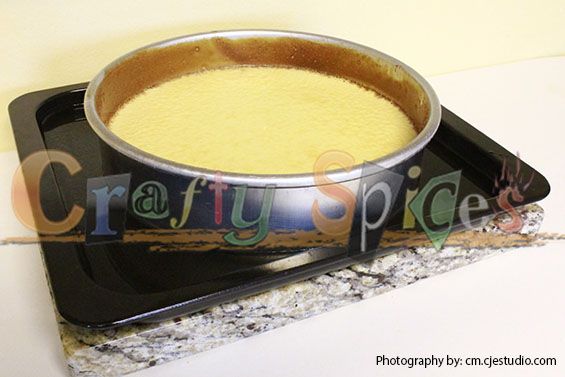 Directions
Place Baking Pan in the stove at low to medium heat, add sugar and if using water (it makes it easier) add just a couple of drops, this may be enough. Sugar will melt slowly and you will have to move/turn the pan so that the bottom surface and a portion of the sides are well covered in caramel. Set aside.

Preheat oven to 350 degrees Fahrenheit (180 C)
In separate bowl, mix Condensed Milk, Evaporated Milk and Vanilla Extract.
Add eggs and mix.
Lastly add Cream Cheese, mix well but don't over do it; if you mix it to much it will create air bubbles in the flan (some people like it this way).
Place caramel pan in a bigger pan to create a baño de Maria or double boiler, add warm water to the outer pan.
Pour mix into the caramelized pan.
Place both pans (Double Boiler / Baño de Maria) in the over for about 35 to 45 min depending on the oven you have. Test with a toothpick (if it comes out clean, it's done).
Take flan out of oven and let it cool (it will cool faster if you take out of the water and set aside), if set to cool in the water it will continue to cook since the water is still hot.
Take large serving dish and place it as a lid, turn over (up-side down), be sure it is all out before lifting pan, and voila.
Optional: add fruits over flan, as topping, add more caramel, or serve as is.
Final touches are all up to you, be creative.
Hope you enjoy it!
If you like this recipe, tell us all about it.
Thanks...