Every day we try to come up with ways to give yummy treats to our family that are not full with sugar, chemicals and/or other stuff that I would not be able to pronounce.
This is a great, refreshing and healthy treat for the entire family. If you are not a fan of Almond Milk, you can substitute it for 2% milk. Sometimes instead of banana we add berries, yet my husband instead of fruits he love to add coffee.
Ready in:
5 Min
| Serves:
1
| Complexity:
Very Easy
Ingredients
1 cup Almond Milk
3 or 4 dates
1 tsp vanilla extract
6 to 7 ice cubes
1/2 banana
1/2 tsp cinnamon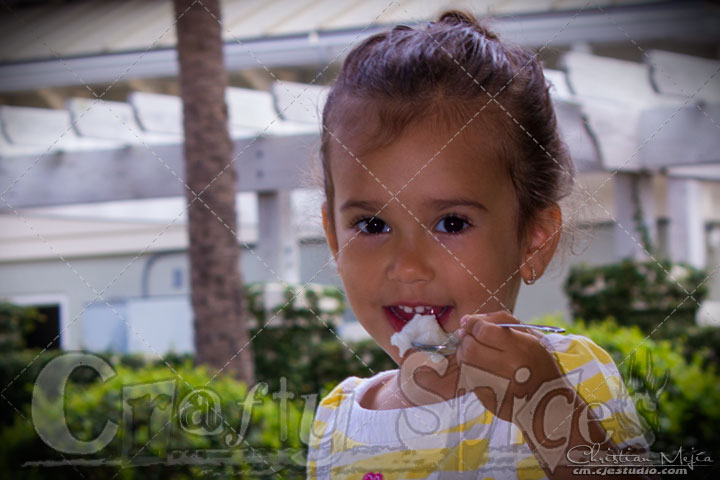 Directions
In a high-speed blender combine dates, banana, vanilla, cinnamon and Almond Milk
Add Ice Cubes and blend until you like the consistency (add more ice cube as needed)

And you can see in the pictures our little Kira eating the best of it.