Bananas are a great healthy choice, in our house we use them in so many ways, we could have them in our breakfast, as a snacks, at lunch time and even at dinner times, of course not every day.
While all fruits can be great, today our breakfast includes Bananas
Peanut Butter Banana Sandwich
2 Slices of Bread
1/2 of a banana
Peanut Butter
I don't think there is much need for directions since it's as simple as spreading the ingredients on the bread and making the sandwich.

For little ones it's best to mash the banana then spread it over the peanut butter, but for adults you can just slice the banana and it's a great breakfast or anytime snack.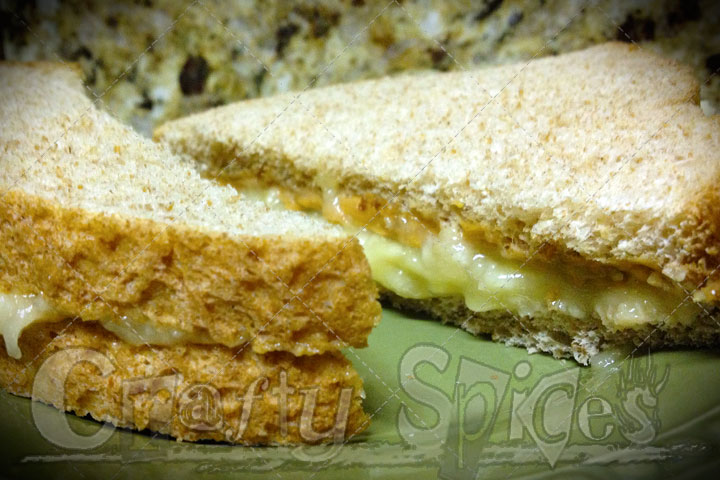 Kira really enjoys the days when we have this for breakfast.
Banana and Sweet Potato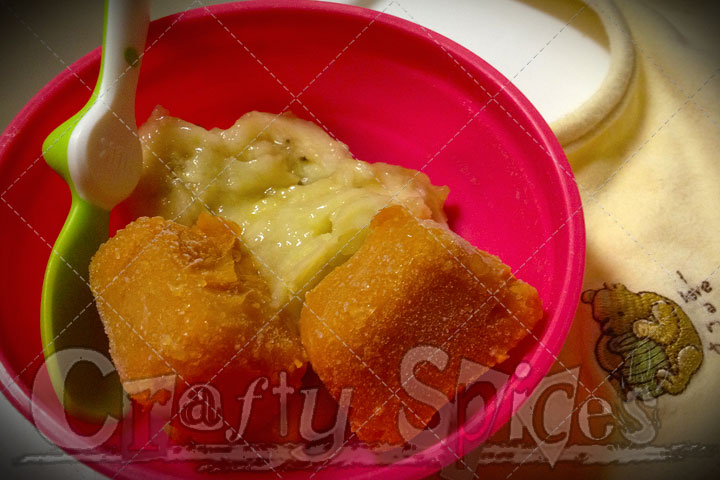 Baby food is very easy to make and we can get as creative as we would like or as simple as a one ingredient meal.

I myself like to make one ingredient at a time, because it gives me a greater variety of choices, when I'm thinking of her breakfast, lunch or any eating time for that matter I can mix what ever ingredients I choose to and create a tasty meal for our little one.

While I do many fruits and veggies up front, cooking and/or mashing them, putting them in ice-cubes (2 tsp / 1 oz) and freezing them for latter, with bananas I prefer to mash them at the moment of getting ready to give them to our baby.

Today we are featuring one of Kaylee's favorite combination Bananas and Sweet Potato.

I mash 1/4 of a banana (adjust as needed for baby's needs) and 2 cubes of sweet potato, if you have time let frozen cubes thaw if not use heating source (always us safety precautions when heating baby food) you can mix or give it to baby as a side by side dish.

See below how we freeze our baby food and then bag it for easy access.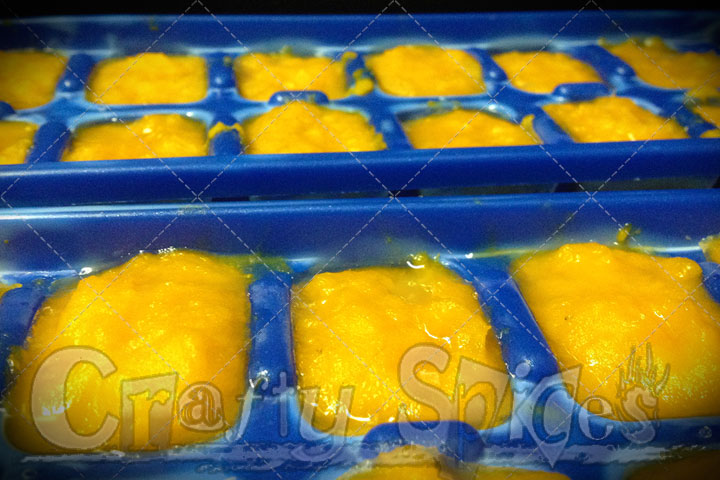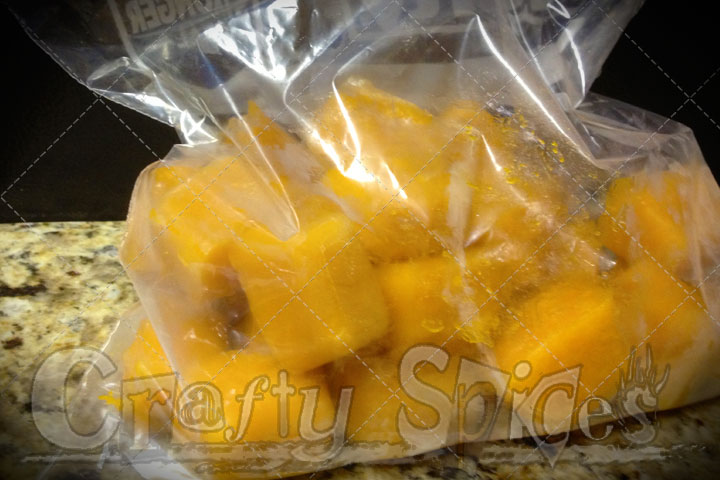 Time saving TIP: take a few days worth of baby food cubes and place them in a container and let them thaw in the refrigerator for easy access, just don't let them sit for more than 3 days top, and do not re-freeze thawed baby food.

What do you like to make for your kids?