Have fun, have the little ones help, ask them what they think or want, it's a special time make it special and fun for them also.
Ready in:
5 Min
| Complexity:
Easy
Ingredients
Ice Cubes
Cranberry Juice or Red kool Aid
Blue Color Gatorade
Diet 7up **
Directions
Fill your cup with ice cubes
Keep in mind that the drink with more sugar content should go at the bottom and so on. So we started with the cranberry juice
Pour the blue Gatorade slowly and only over ice cubes to prevent mixing with Cranberry juice
Lastly add some Diet 7up
And you are ready to serve
While this is great as is for the entire family, our little Kira does not drink soda or any sparkling drink, for her we use milk, she love it and I ended up drinking mine with milk as well.
** You can use sprite, sparkling water, Lemon-lime or Milk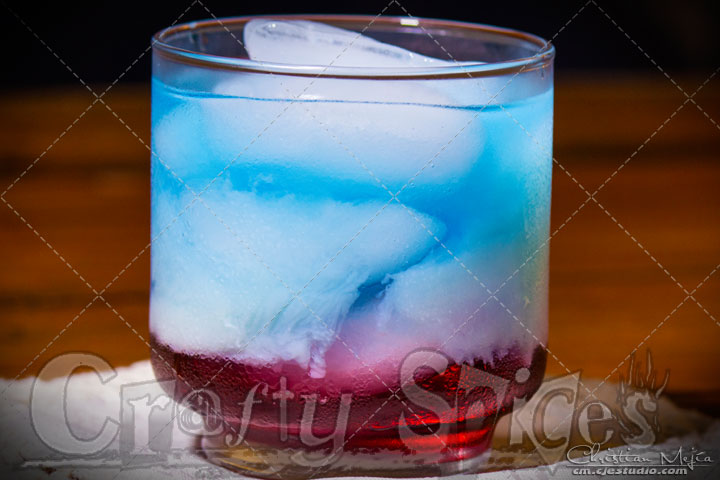 Enjoy!!