If you have popsicle containers, feel free to use them, or even mini plastic cups work well; the containers that we used I got them at a garage sale not so long ago and we have been using them for popsicles ever since.
Ready in:
10 to 15 Minutes + freezing time
| Complexity:
Very Easy
Ingredients
Popsicle containers
8 to 10 Strawberries

1 to 2 Cup Yogurt (plain or vanilla)

1 to 2 tbs Honey (Optional)
1 to 2 cups Blueberries
1/2 tsp Sugar (Optional)

1/4 tsp Clear Vanilla extract

(Optional)
Popsicle stick (one per popsicle)
Flexible Chopping Mat, cut to fit as lid (optional)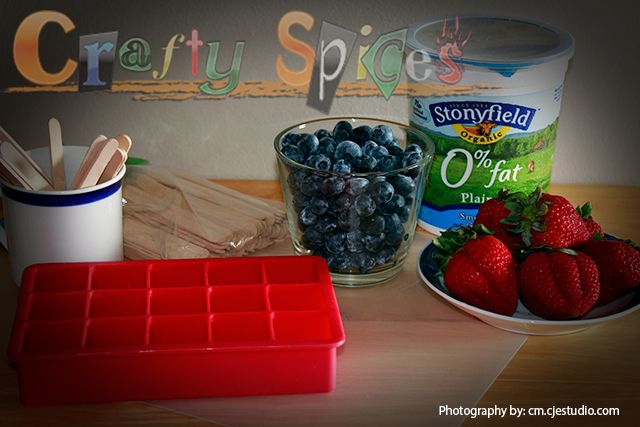 Directions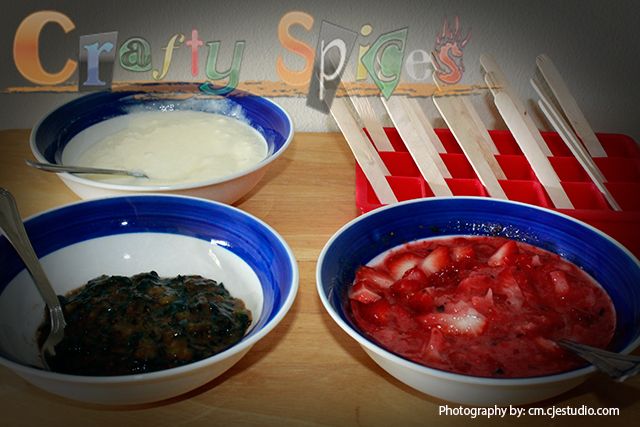 Partially cut and mash (we like some chunks) the strawberries, if you are lucky they are sweet and you don't have to add any sweetener, set aside.
Repeat the process with the blueberries and set aside, add sugar if necessary.
Put Yogurt in a bowl, I used plain but did add some clear vanilla extract and honey.
Add ingredients one by one (yogurt mix, blueberry mix and strawberry mix) to the popsicle containers.
Cover with flexible mat lid and insert popsicle sticks.
Put in freezer until completely frozen (a few hours).

She is always hands on, see below our little helper in action!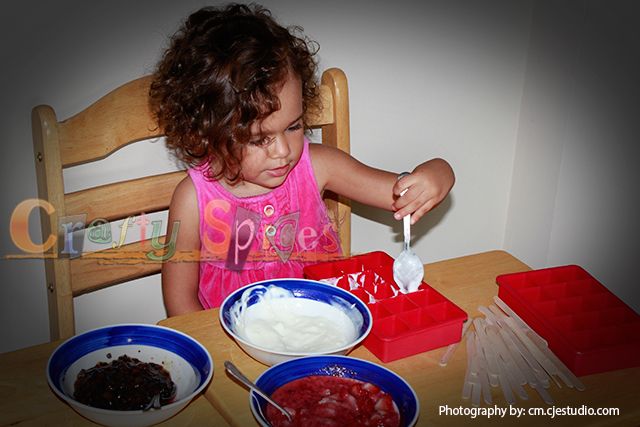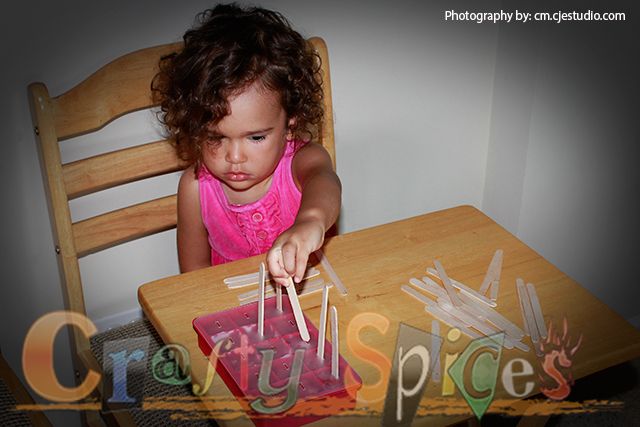 Thank you, and enjoy...