All ingredients are optional and amount can vary by preference.
Ready in:
20 Min (10m prep, 10m cook)
| Serves:
4 - 6
| Complexity:
Easy
Ingredients
1 pack of spaghettis (16 ounces)
2tsp salt
1/4 cup chopped green onions
1/2 diced green pepper
1/2 diced yellow pepper
2 ripen diced Mangoes
1 medium diced ripen tomato
4 tbs Extra Virgin Olive oil (EVOO)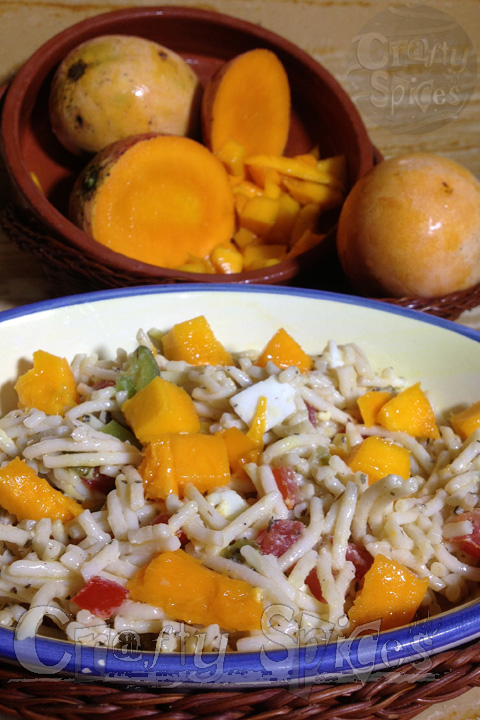 Directions
Cook spaghettis as you would any other pasta, in water with salt.
After spaghettis are well cooked, drain and cut into small pieces
Mix well with all ingredients except tomatoes and mangoes (if you include tomatoes and mangoes from beginning they could become mushy).
Lastly add tomatoes and mangoes and mix carefully
Serve immediately or place in the fridge for later
This salad can be served as a side dish or as a main plate.