All ingredients are optional and amount can vary by preference.
Ready in:
10 Min
| Serves:
4 - 6
| Complexity:
Very Easy
Ingredients
Spread:
4 tbs Cream Cheese (2 ounces)
Hand full Parsley (1/2 cup chopped)
1 garlic clove
5 Green Olives
2 tsp Olive water
5 oz Chicken ham or any other type (Optional)
1/2 tsp Oregano
3 tbs Extra Virgin Olive oil (EVOO)
Additional ingredients for Appetizer:
Crackers
Tortillas
String Cheese
Slices of Ham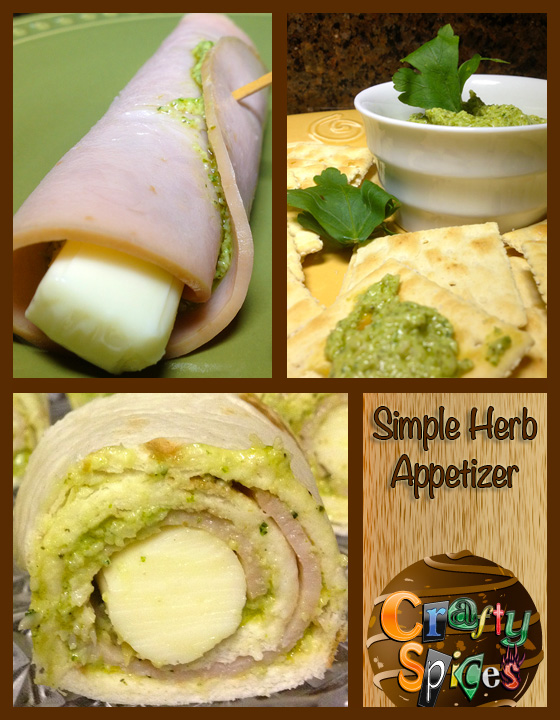 Directions
Spread:
Combine all ingredients in a blender and mix until desired consistency.
Instead of adding olives to blender, you can chop them and mix to spread afterworlds, adding to the spread a different texture.
You can then use the mixture as a simple spread in crackers or make rolls.
Tortilla Herb rolls:
Spread a decent amount of mixture in a tortilla, place a ham over the spread and then a cheese (I used string cheese).
Roll and cut to bite size rolls.
Serve as an appetizer or snack.
Herbs Ham and Cheese rolls:
It's a similar concept from the Tortilla herb rolls, but there is no tortilla, and we serve them the length of the string cheese.
Use a ham slice to spread the herb mix.
Place a string cheese in the border.
Roll and cut to bite size rolls.
Serve as an appetizer or snack.

Everybody will be asking for more!
Kira always likes to help me in the kitchen, and most of the time she does very well. So it's only fair that she also get's to enjoy eating the goodies.

Yes, we did tell her she can eat and enjoy...
And just when I thought that we still have some spread left in the kitchen, this is how I found our little big girl taken care of what was left.

You have to love these little ones. I adore my little Kira. Can you tell that she really liked it.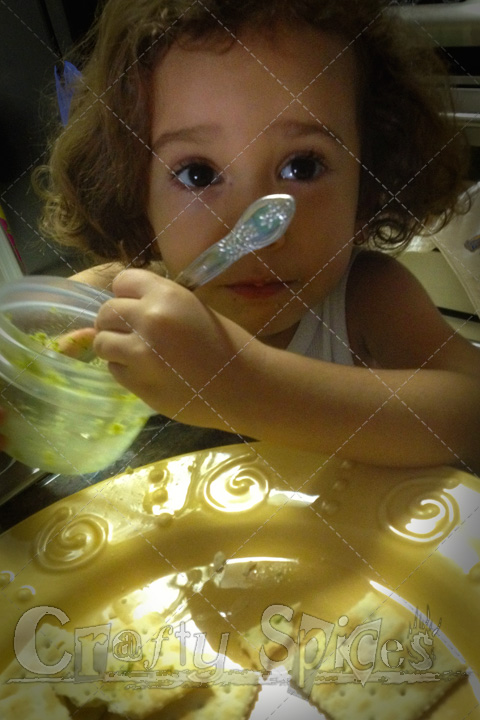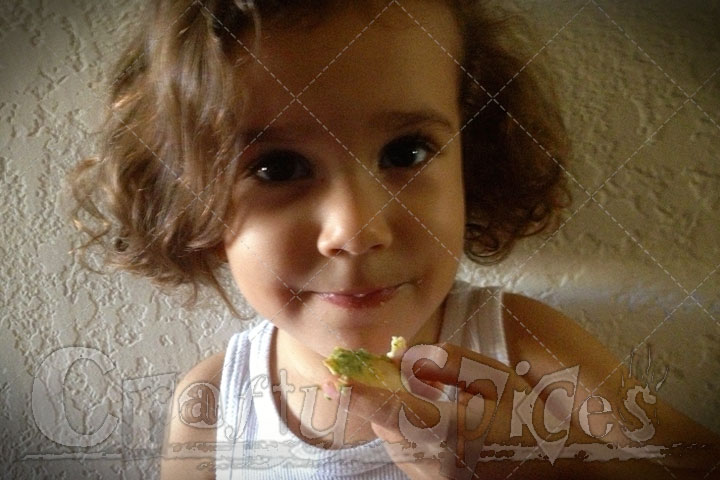 Thank you, and enjoy...