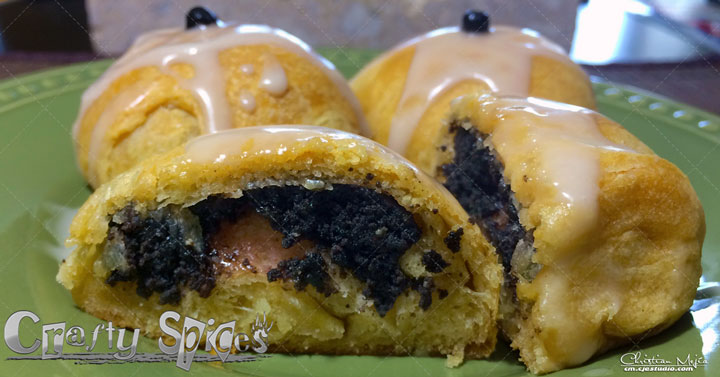 When we decided to do these pops we had no idea as to how they would turn out, however our girls from the beginning were very excited and could not wait to get started. They turned out very good and since then we have made them a couple of times and each time we say that next time we need to make more.
These are crescent balls filled with a tasty mixture of cookies and cream, some even have a surprise marshmallow in the center.
Ready in:
45 Minutes
(
20 Prep
-
25 Bake
) | Makes:
15 Units
| Complexity:
Easy
Ingredients
2 crescent rolls

10 Original Oreos

3oz Cream Cheese at room temperature

For Glassing

1 1/2 cup powder sugar

1/2 tsp Vanilla Extract

+/- 2 tbsp Milk

Small Marshmallows (Optional)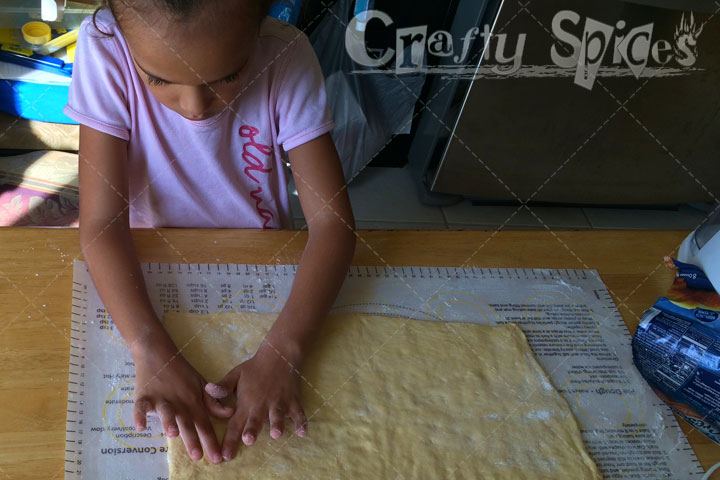 Directions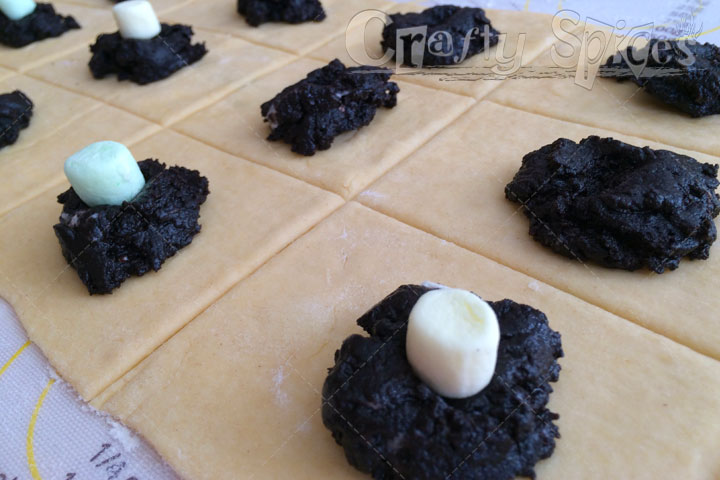 Preheat oven to 375°F.

In a food processor mix Oreos and cream cheese

Roll out 1 of the crescent roll dough as a sheet, join or pinch together the precut edges, making a large sheet.

Cut the large sheet into 15 equal squares (they don't have to be exact)

Scoop about 1/2 tbsp of Oreo mix onto each square.

If you are adding marshmallows now is the time to put one onto of the chocolate mix on each piece.

Pick up and roll forming small balls

Roll out the second crescent roll dough and cut as the first one (15 pieces).

Place one of the recently made balls on each piece of dough and wrap making larger balls.

Place on a baking sheet and Bake at 375°F for about 20 minutes or until golden brown.

Remove from oven and let the balls rest for a few minutes

Meanwhile pour milk and vanilla into a medium bowl then add powder sugar (small portions of at a time) mixing each time, until you get a honey like consistency.

You can drizzle glazing over the balls, dip them into the glazing, or with a fine brush add glazing to the Crescent Oreo balls.

We like to enjoy these balls with our family, and each one of us also get's a very cold glass of white milk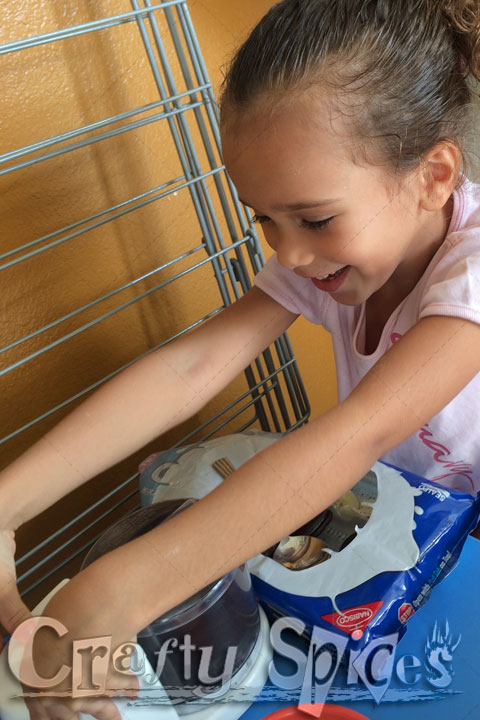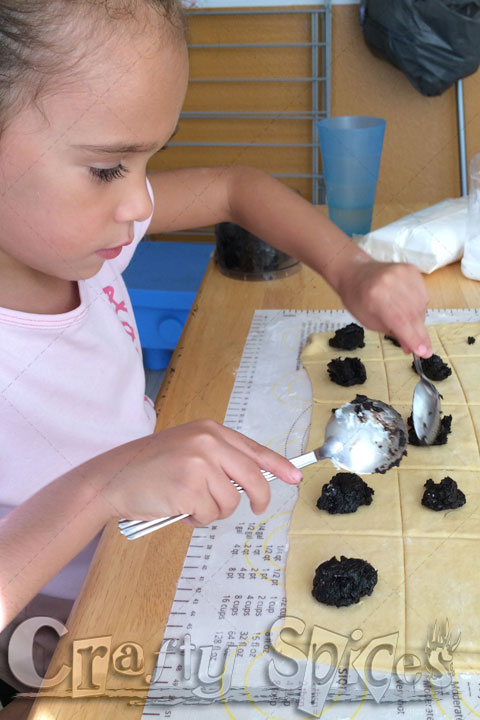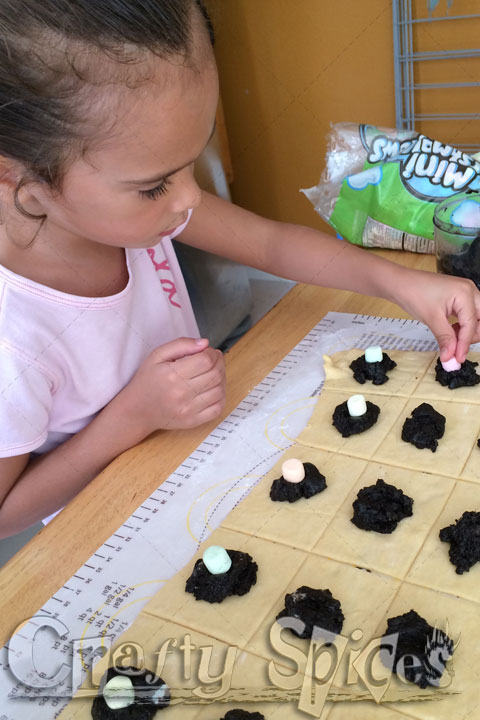 If you get to make these
Crescent Oreo Balls
, let us know what do you think of them. Did you like them? Do you think you would make them again?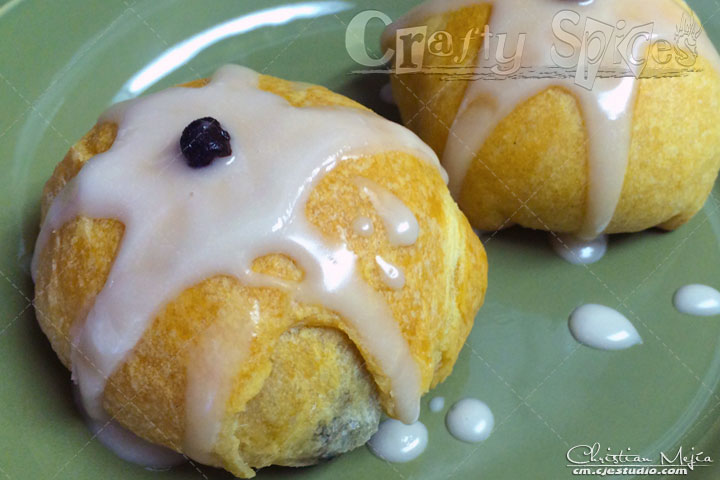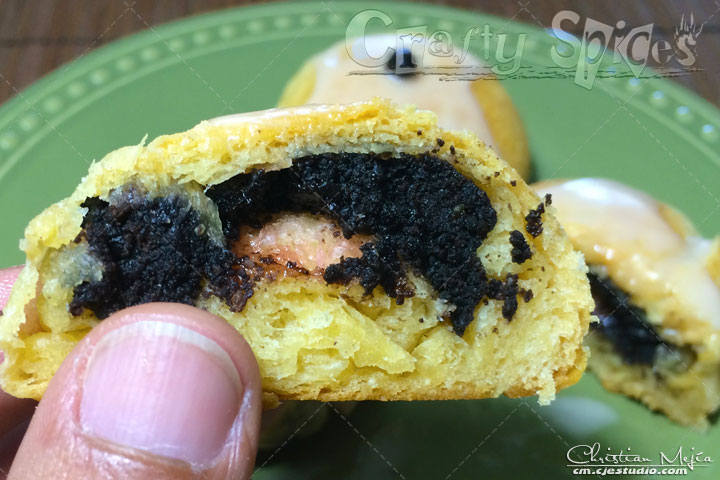 Learning Time

Fun educational activities or questions to do with little ones while preparing this recipe.
Have your child help you gather the ingredients and count how many items will you be using for this recipe.
Considering this recipe include no liquid ingredients (except milk for the glazing), if you have already talked to your child about the states of the matter ask you child to name the states of the matter present prior to getting the milk. Afterwards ask again or make reference to it pointing the liquid out.
Each ingredient comes or is of a specific shape and color (Oreos come in a square container, and yet each Oreo is round, and the other ingredients are each different) have your child tell you how many of each shape.
Ask you child to count the Oreos and insert them into the food processor, then after adding the cream cheese have him/her pulse a certain number of times (how many depends on you food processor).
Talk to your child about measurements and show how you will be using a teaspoon, tablespoon, cup of this or that.
Use as many things or ideas to keep that little sponge mind absorbing and learning more and more.
Little ones can always learn something new, help them along the way.
As usual our girls not only help in the process, but they are our offical taste testers and they love these Oreo Balls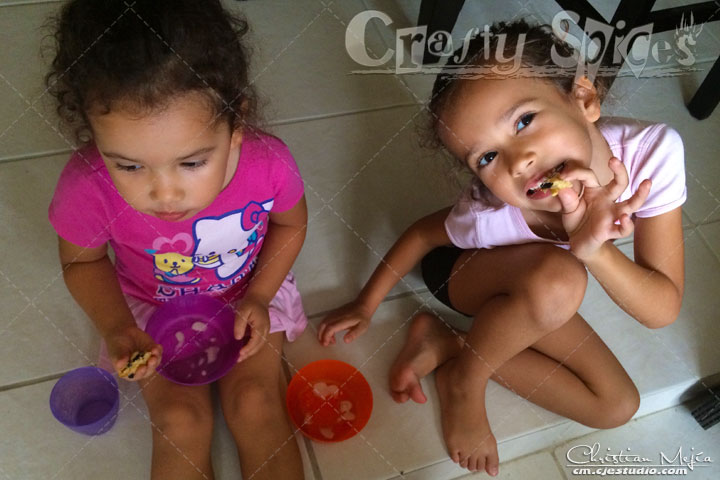 Enjoy and have fun!!