In this version we are using water, some people like to substitute the water for coconut milk, it gives this dessert a different taste and I love both verstions.
Ready in:
60 Min
| Serves:
4-6
| Complexity:
Easy
Ingredients
2 cups White Rice
1 can evaporated Milk
2 1/2 cups of sugar
2 cinnamon sticks
5 cloves
1/2 cup seedless raisins
5 cups of water (divided: 2, 2 & 1)
dash of salt
Directions
Soak rice in 2 cups of water for a min of 30 minutes
Meanwhile in 1 cup of water bring to a boil cinnamon & cloves
Pour remaining water (2 cups) in large pot (Teflon) and bring to a boil,
add cinnamon mix water (use colander to avoid the sticks and cloves - disregard) and salt
drain rice and discard this water
mix rice into boiling water, stir occasionally to avoid sticking
reduce water by 80%, make sure the rice is as tender as you would like it (it will not soften more after this point)
add all remaining ingredients.
stir occasionally until it's reach the consistency of a pudding. (Varies by taste)
Serve and garnish with powder cinnamon or a cherry on top.
And that is how you make rice pudding (Arroz con dulce), some like a small portion as a snack or dessert, others prefer to have a large plate and have it for breakfast or dinner.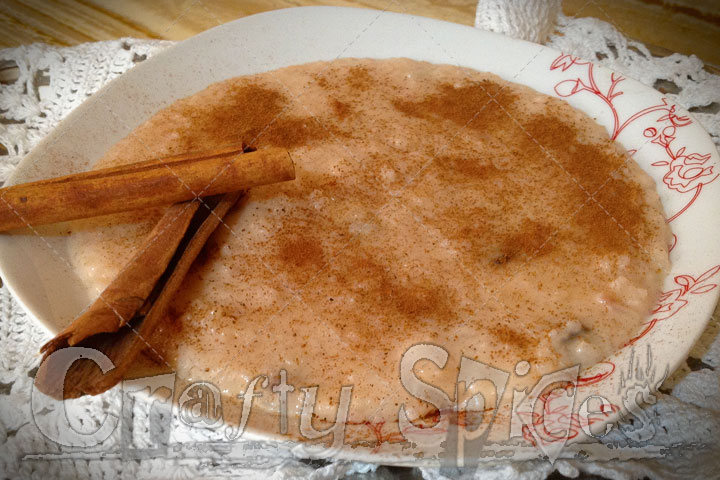 Enjoy!!