We all love cookies, and this week's theme is "Cookies" great here and there, so many different styles of cookies. Everyone is sure to find one, two, three, or even four that's they love.
12 Sweets of Christmas!
Each week, we will be featuring a different Holiday Feature that will help make your Holidays Sweet! Hosted by:
This week we are doing Holiday Cookies!
Link up your Homemade Cookie Recipe and let's keep this season rolling!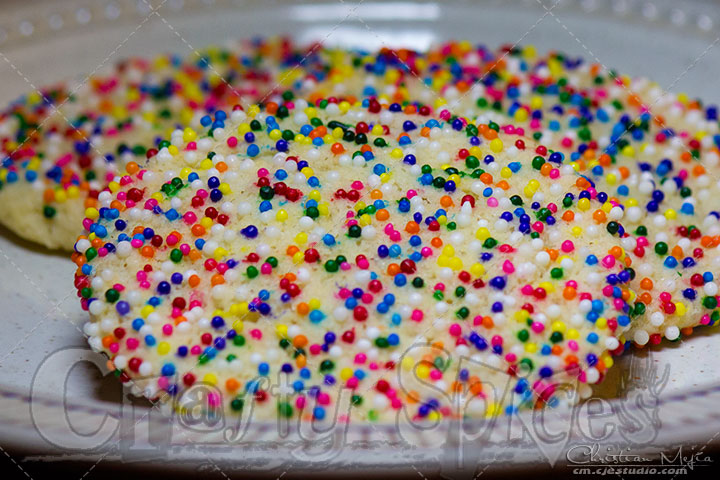 Ingredients
2 eggs

1 cup sugar

1 tsp cream of tarter

1 tsp vanilla extract

1 tsp baking soda

1 tsp almond extract

1 cup butter, softened (2 sticks)

1 cup powdered sugar

1 cup oil

5 cups flour

1/2 tsp salt

Sprinklers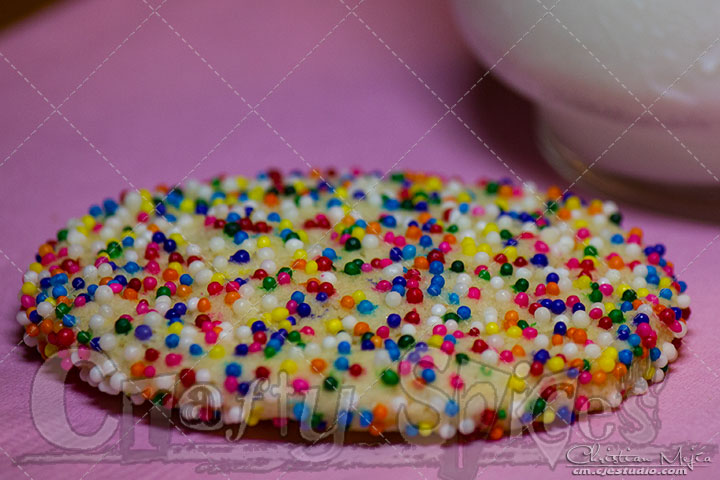 Directions
Preheat oven to 350 degrees Fahrenheit (180 C)

Combine sugar, butter, almond extract and vanilla extract.

Add eggs (one at a time), then add powdered sugar and oil.

In a separate bowl sift all dry remaining ingredients.

Add about 3/4 cup of dry mix to wet mixture at a time and mix combining until all ingredients are well combined.

Form 1" diameter balls and aline in an ungreased backing sheet, allowing about 2" in between

Flatten to form circle shapes, then with a small kitchen brush coat each ball with milk on top (this will allow the sprinkler to stick better)

Add sprinklers and bake for about 12 minutes or until you see them turning slightly brown.

Remove from oven and from cookie sheet, place in a cooling cookie rack to cool down.
We love to eat them with a cold glass of milk.
Great to have around for any occasion.
Have fun!!