Coming up with different Mocktails is fun. Having to little girls that are not only our helpers, and part inventors, they are literally our personal tasters, and tell us exactly what they think and how they like things, has been very handy. Sometimes our kitchen ends up pretty messy but at the end of the day all well worth it.
This is an easy peach and Ginger Ale Mocktail that the entiere family could enjoy.
Ready in:
5 Minutes
(
2 Prep
-
3 Mix
) | Serves:
1 - 2
| Complexity:
Very Easy
Ingredients
1 Can of Sliced Peaches (15 oz.)

1 Small can of Ginger Ale (8 oz.)

2 or 3 drops of Almond extract (Optional)

Cinnamon Stick for garnishing

1 oz Pineapple Juice (2 Tbs)

a few Ice Cubes
Optional for Cocktail:

2oz Brandy or Rum (Or to taste)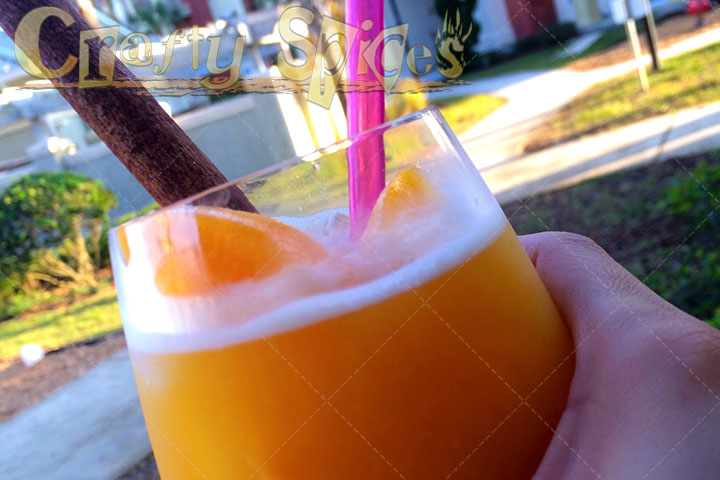 Directions
Place 1/2 of the peaches into the freezer

Meanwhile, blend the remaining peaches

Combine with Ginger Ale, and Pineapple juice

Add Almond extract and ice cubes.

Garnish with cinnamon Stick or Pineapple and frozen peaches.
For Cocktail version (Adults)
Add brandy or rum

Mix well, add ice, and garnish.
Our little girls do not drink any type of soda, so for them we make it with plain water and some extra pineapple juice, they really enjoy this drink.
Enjoy this
Peach Refreshing Beverage
and let me know what you think.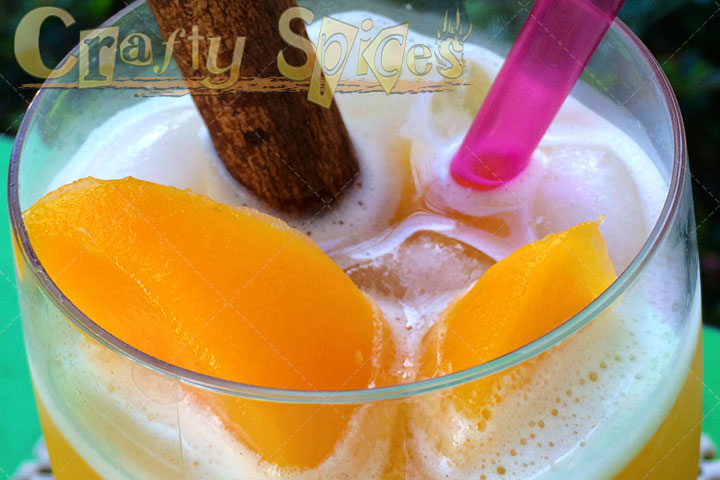 Have fun!!