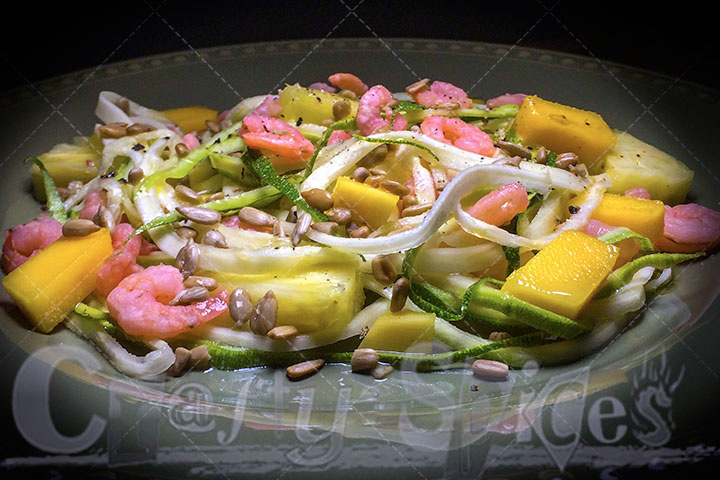 We all have heard it a million time, "eat your fruits and vegetables". Doing so does not have to be boring or a complicated task, in fact we all can better enjoy our fruits and vegetables if we make food fun for the entire family.
This recipe includes fruits and vegetable, and our entire family likes to help prepare it and then loves to eating it, there are never leftover.
Written by:

Crafty Spices

Hits: 6752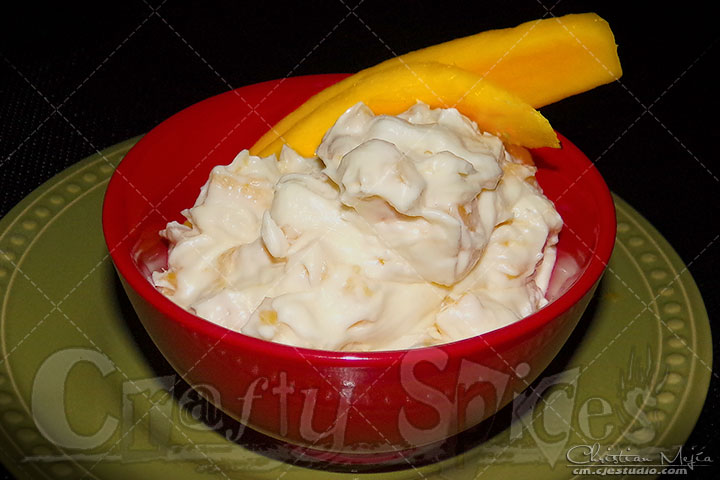 This recipe can very well be done with cream cheese instead of goat cheese, yet the goat cheese gives it a particular taste unlike any other. Not to mention that goat cheese, just like goat milk, is easier on the human digestive system and lower in calories, cholesterol.
Written by:

Crafty Spices

Hits: 9112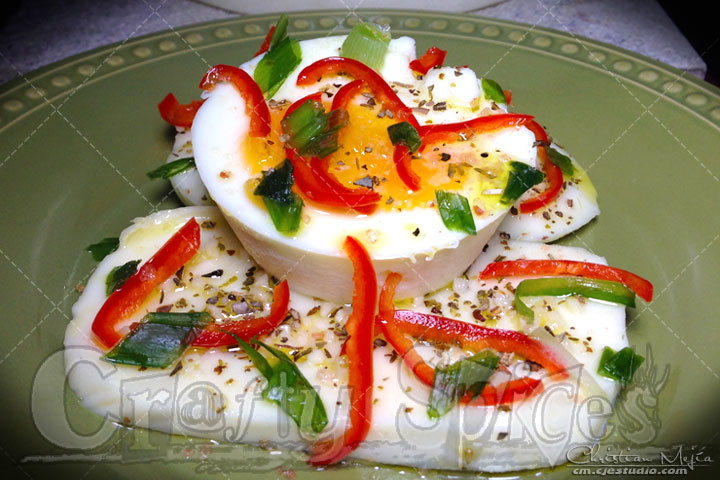 Here is yet another twist to the well known Caprese Salad, some would say it's not a caprese without the tomatoes but I beg to differ.
For me it's the concept and the taste that make a dish, and today's dish has plenty in common with the traditional caprese salad, so way not call it a caprese with a twist.
Written by:

Crafty Spices

Hits: 5747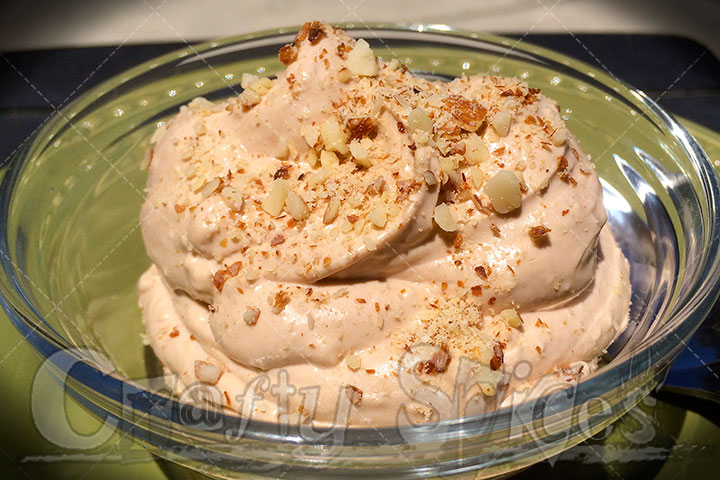 Simple, easy and fast creamy mousse for all peanut butter lovers with a bit of Nutella for a tasty twist. As much as we love to make fancy and tasty desserts, not alway we have the time to spend in our Kitchen. While the girls love it and "Help so much" there are times when there is no time for elaborated desserts.

This is one simple, fast and tasty desserts that comes handy. While this is a fast recipe the girls still get to "Help" and we get the job done faster and good for everyone.
Written by:

Crafty Spices

Hits: 6672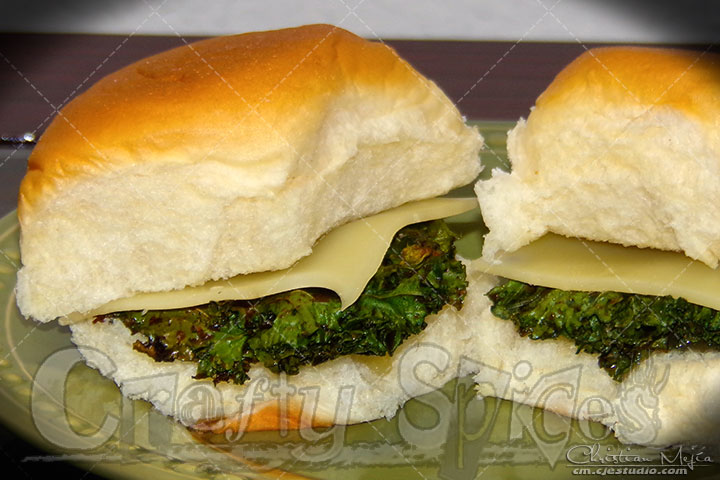 Sliders are great for many occasions and we can make them with few or many ingredients. This recipe features simple and tasty ingredients to make a yummy and healthy Slider that everybody could enjoy. These can be a nice appetizer, snack or even make a meal out of a few of them.

Remember never to be shy, add or remove ingredients as per your families preference and taste.
Written by:

Crafty Spices

Hits: 6026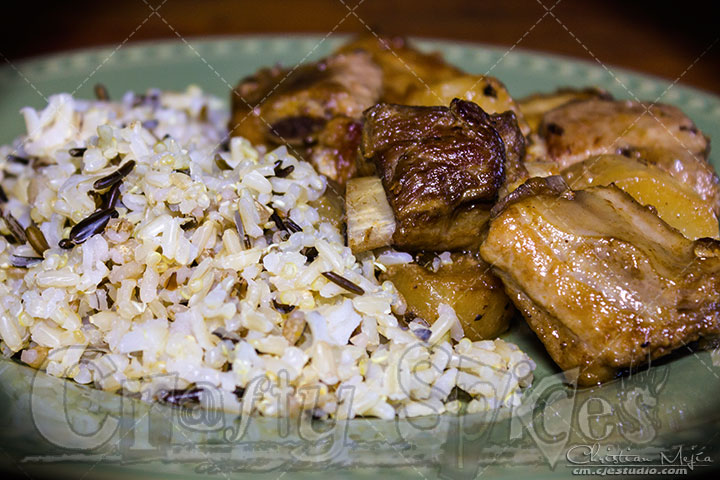 If you have been following us you may know that our Chinese / Dominican Friend came to visit a few weeks ago. We learned how to do a few Chinese cuisine that we have been enjoying ever since.

We like how easy most of the dishes tend to be, even though some recipes like this one have more than just a few ingredients they are actually simple to make and very tasty.
Written by:

Crafty Spices

Hits: 6793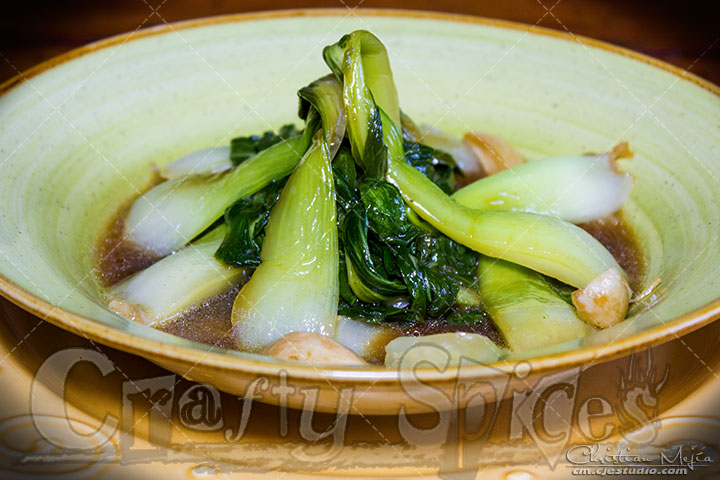 Baby Bok Choi is perfect for this recipe instead of Bok Choi as it has a sweeter taste than adult varieties making for a better combinations with the Oyster sauce. Regardless you are welcome to try it with adult Bok choi as well.
Written by:

Crafty Spices

Hits: 7159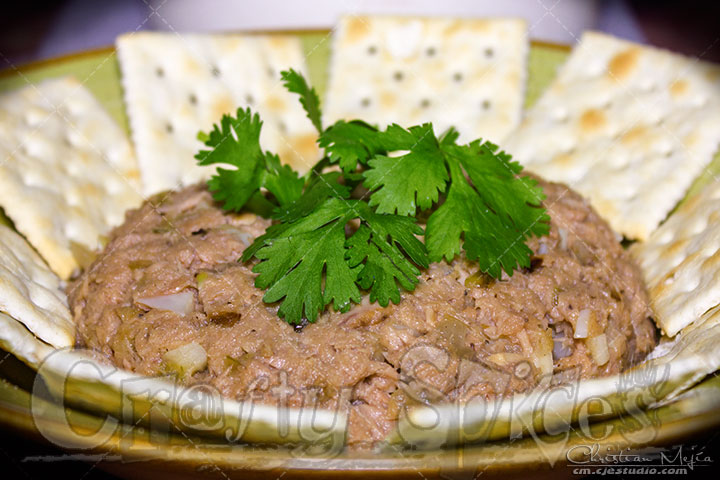 This is a 3 ingredient, fast and simple way to cook tuna. It may be served cold or hot and with a variety of sides.

My husband is not a big fan of tuna and yet he does enjoy it this way except he prefers it without the onions...
Written by:

Crafty Spices

Hits: 6926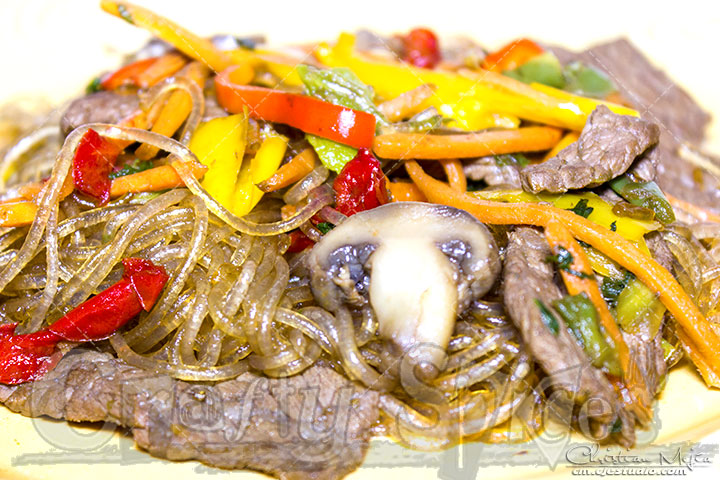 This is a new recipe for us, and we certainly are enjoying it. Our friend from China is visiting and she has been teaching us some of their cousin.

We love to try different dishes, now that we have learned how to make this nutritious dish we will be mixing it up with different ingredients at a later time. For now here is the original one that our Friend Kitty showed us how to make.
Written by:

Crafty Spices

Hits: 8507