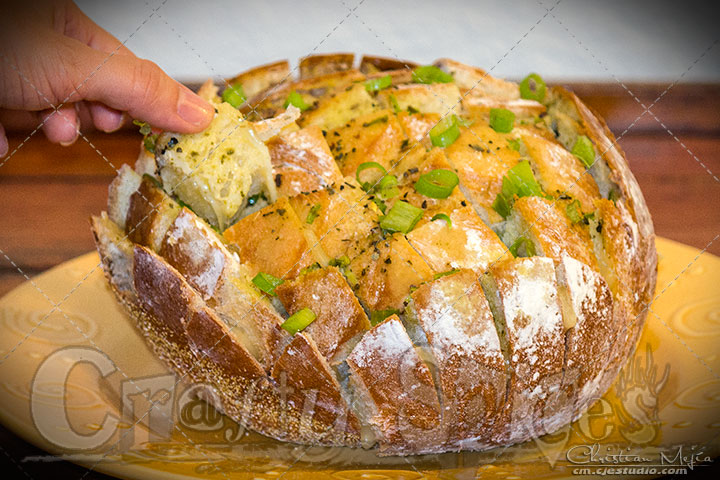 Good for any occasion, really… Just for a hangout of even to be served at a dinner [Thanksgiving, Christmas. hint, hint..].

I can't take the credit for the original idea of the Pull Apart Bread, and I really don't know who came up with it, I heard of it by my friend Susan and since then I have seen different versions of it. Being a Cheese lover I decided to make this as a double or triple cheese, but feel free to make it with different ingredients like pepperoni and cheese, ground beef and chess, I think I will be trying it next week with baby shrimps and herbs. Be creative.
Written by:

Crafty Spices

Hits: 8682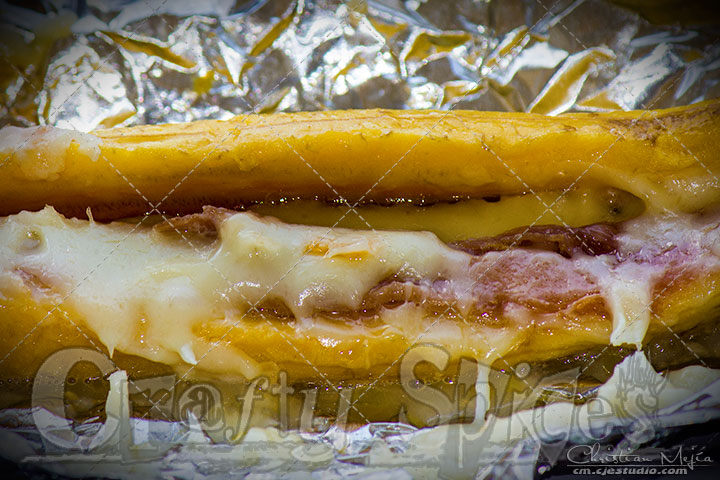 In Latin America Plantains are eaten often and are done in many different way. Yellow or ripen plantains are no exception they are done: fried, stemmed, boiled, in casserole, grilled and you name it many other ways. I myself really like yellow plantains and I mostly do them in the oven, different ways but in the oven.

The recipe that we are sharing today can easily be done in the oven or on the grill, procedure is basically the same. Timing may vary depending on the type of equipment.
Written by:

Crafty Spices

Hits: 8193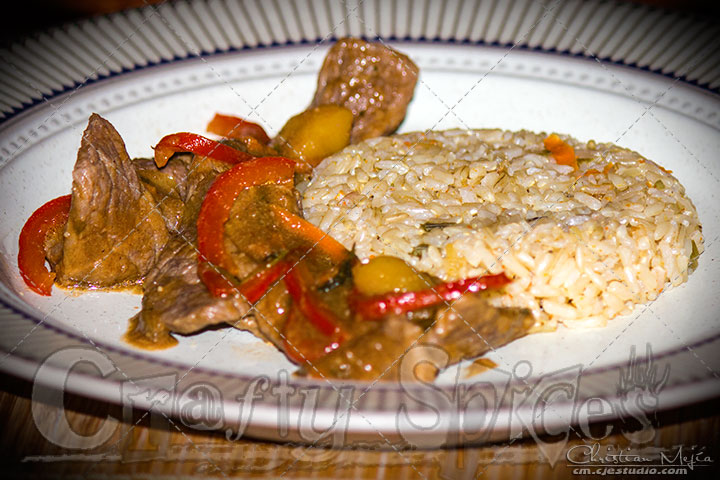 As you probably know by now we love to cook with fruits. Today we present a stir fry like dish with a sweet and sawer taste infused by apples, pineapples, cilantro, green onions and more...

We like to mix ingredients and let them sit in the fridge (marinade) this is not mandatory, if you are short in time feel free to make omitting this step, you will still end up with a great dish.
Written by:

Crafty Spices

Hits: 8069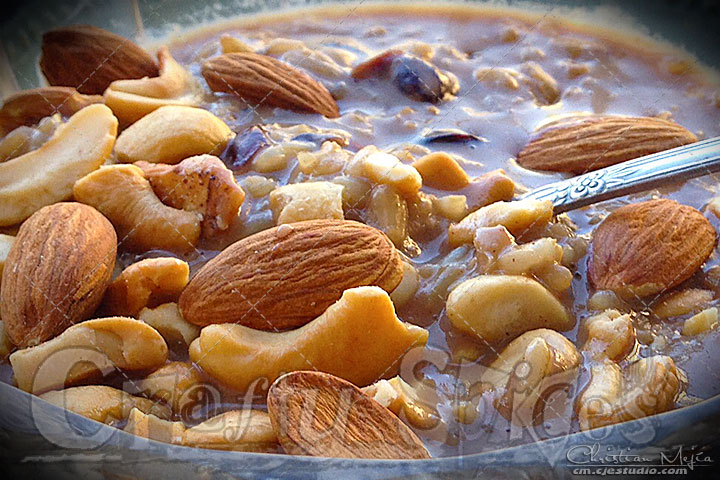 By now I'm sure most of you know I'm a Moms Meet Ambassador, one of the perks that we get is that we are introduce to so great products.

Last week I had the pleasure to showcase at my moms group "So_Delicious" products which are dairy and gluten free and they really are so delicious.
Today I'm sharing with you one of the recipes that I made for that afternoon. I really can't take the full credit for the recipe as it was inspired from one featured on the "So Delightful" recipe booklet that I receive as part of package. The one presented here does have a bit of a twist to it.
Written by:

Crafty Spices

Hits: 6932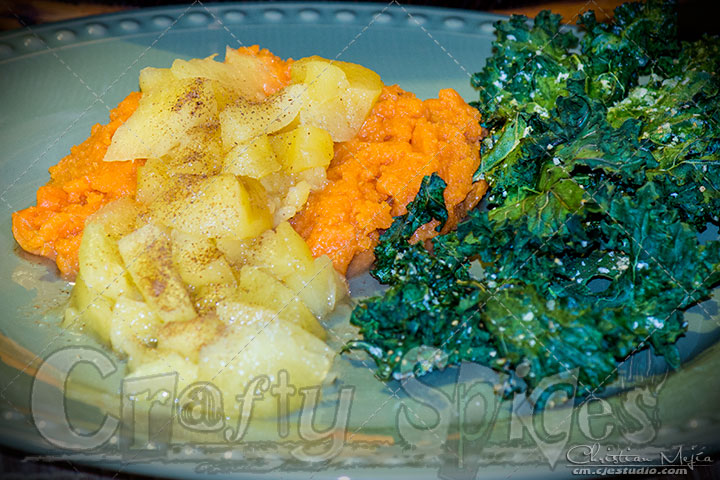 I love Sweet potatoes, luckily they are very healthy, and a good option for anytime meals. There are endless possibilities with sweet potatoes, the most simple one being raw sweet potato chips, and going on from there.

While yellow potatoes may be the most common potatoes, Sweet Potatoes health benefits far exceed the nutritional value found in white and yellow potatoes. Sweet Potatoes contain almost twice as much fiber, they are rich in vitamins: A, B6, C, D and E, are very high in potassium, contain iron and are a good source of magnesium, why not eat them.
Written by:

Crafty Spices

Hits: 8415
Empanadas are very simple to make, you can make the filling of pretty much anything, sweet or sour you name it. You can make tiny empanadas to serve as starters or snacks for at home or parties, make a larger version by using 2 round disks or as we present here today the most common one is to use one round disk folded in half forming a semicircle.
Cheese and Guava is one of our favorite fillings to make, we have done them in many occasions and they are always a big hit.
Written by:

Crafty Spices

Hits: 7715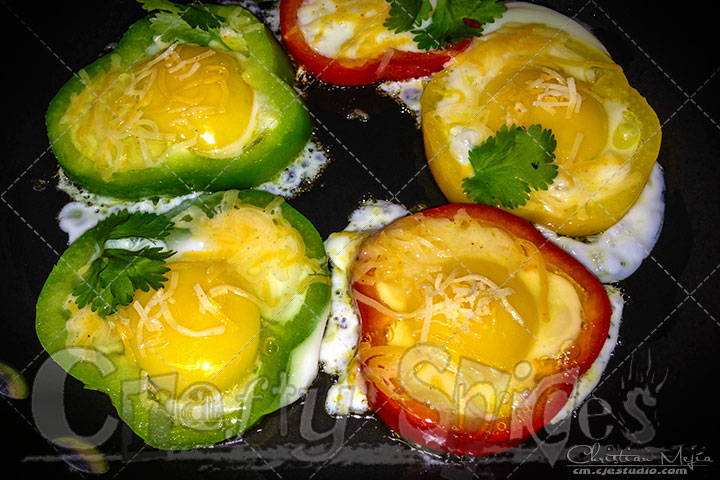 Breakfast at our house is never boring, and regardless of what we end up making, just like in most things that we do as a family, we incorporate some type of a education or we can call it "Extra Learning Time"
This is a very easy and fun recipe to do for breakfast, even people that are not really fans of peppers end up eating it and liking it this way.
Written by:

Crafty Spices

Hits: 6092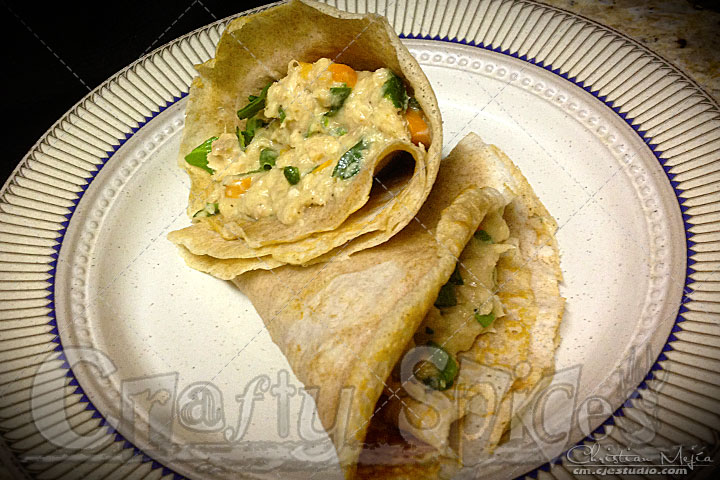 This crepe or crepe filling is very easy to make, you can fold or wrap the crepe (we folded for this recipe), you can also use this filling as a dip or with any side dish.
There are many ways of serving a crepe, you can take the time and make a beautiful presentation for each of your guests, or you may plate the crepes and have different fillings and or topping for each of your guests to make their own crepe.
Written by:

Crafty Spices

Hits: 11819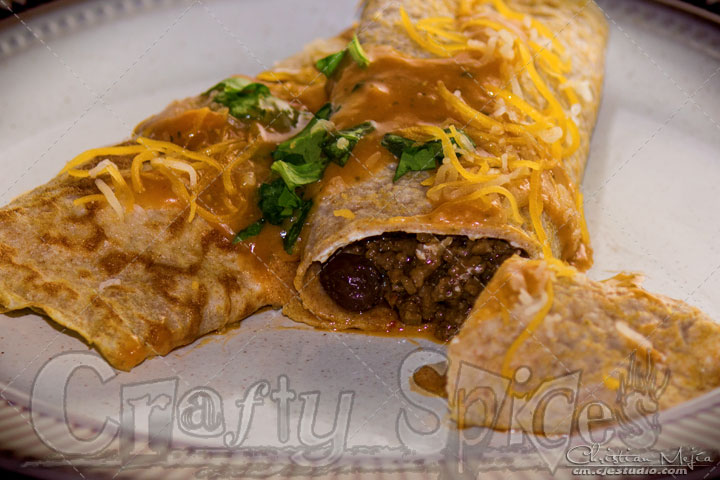 This is our second to last crepe week. For today we have a twist to the burrito and to the most known crepes. We are actualy making and serving crepes as burritos and so the name "Burrito Crepes". There is certainly nothing wrong with mixing dishes and cultures in one delicious meal.
We always start off with our basic Whole Wheat Crepe, and then go on from there.
Written by:

Crafty Spices

Hits: 9312